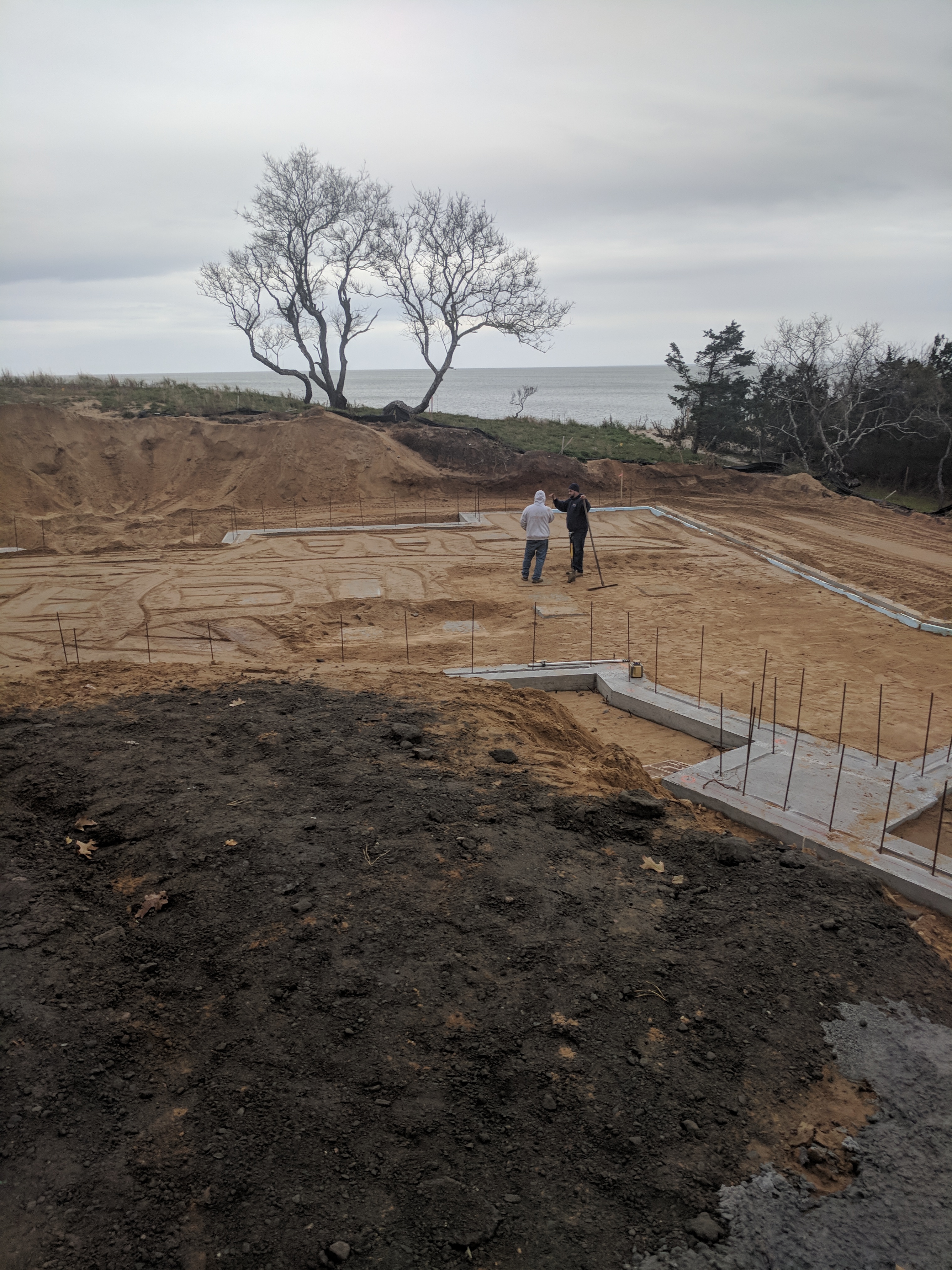 Since the last part of this series a lot has happened! We completed the design process and were able to obtain our final building permits through the town's building department. This process should take about 30 days, but with a large home, expect lots of questions from the building commissioner. Structural details and engineering had to be submitted and reviewed with our engineer and this process takes time. We began work in September, clearing the site and moving out excess soil that would have otherwise been in our way for construction.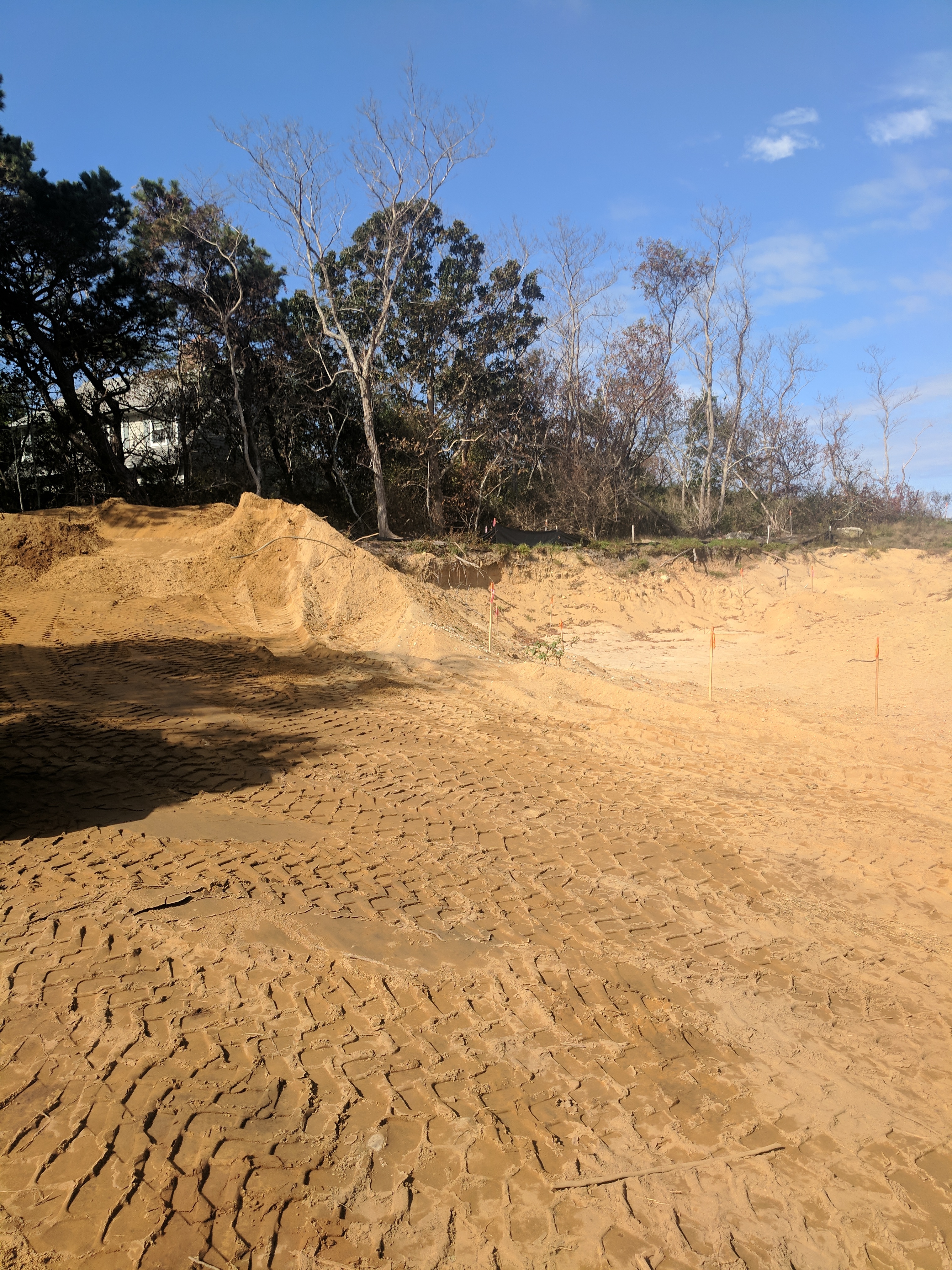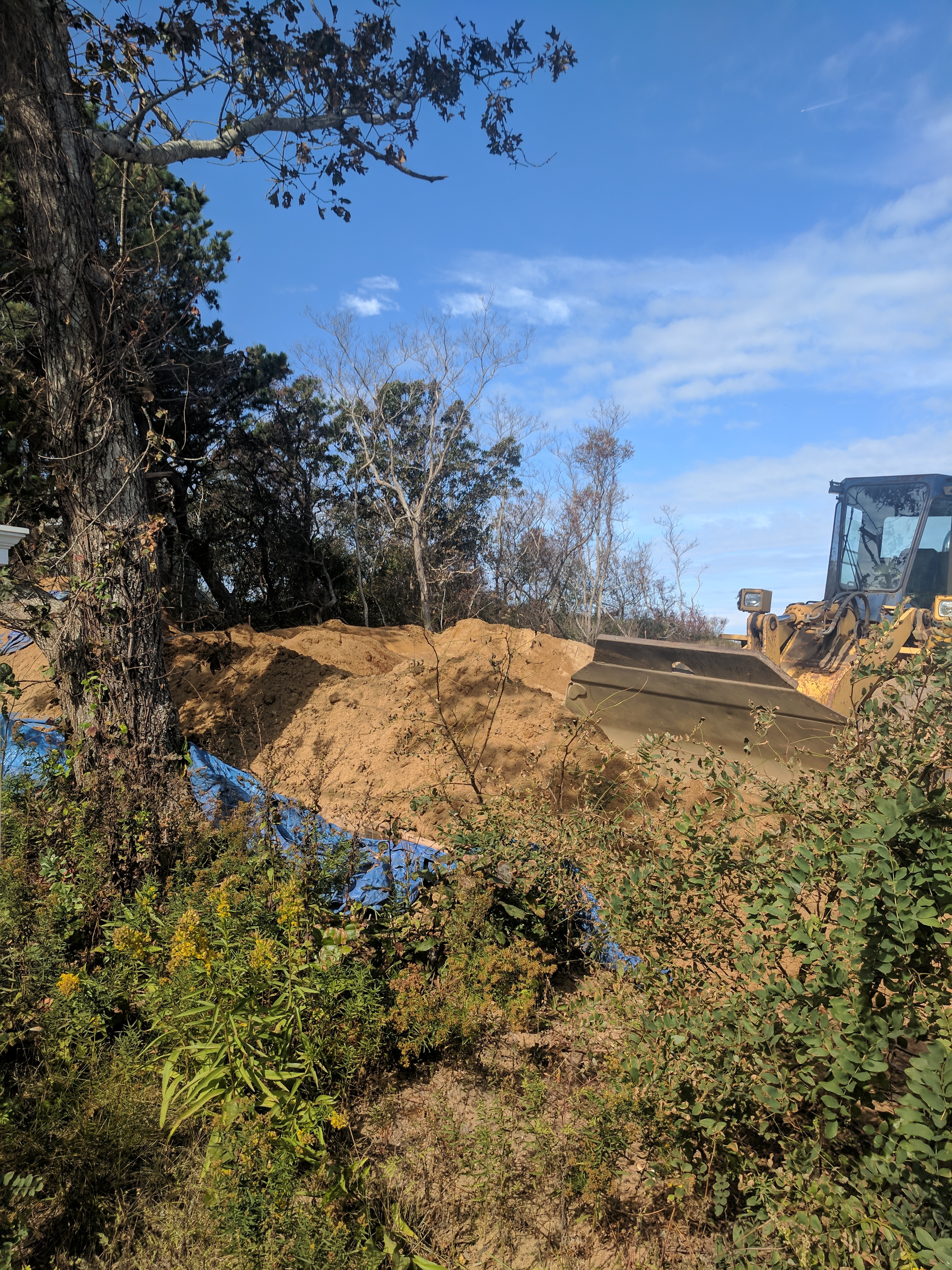 Most of this soil will have to be brought back into the site for back fill, due to the limited area to work and the constraints inherent to construction in a conservation area. With the fill removed, we were able get to work on the basement footings and walls.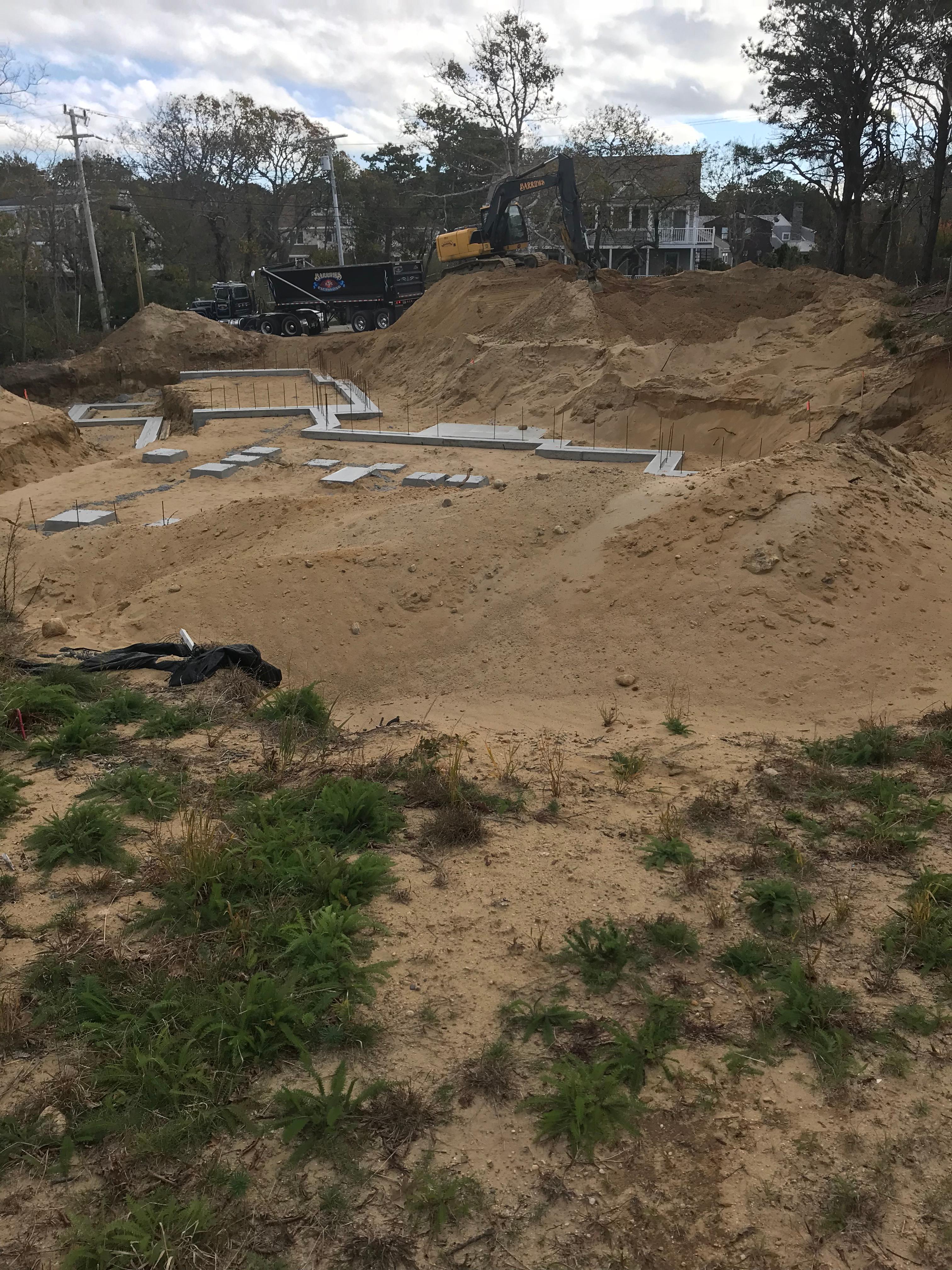 After the footings are installed, the next step is to form and place concrete in the lower level walkout basement walls, which will remain below grade once complete - you can see the form work in the next photo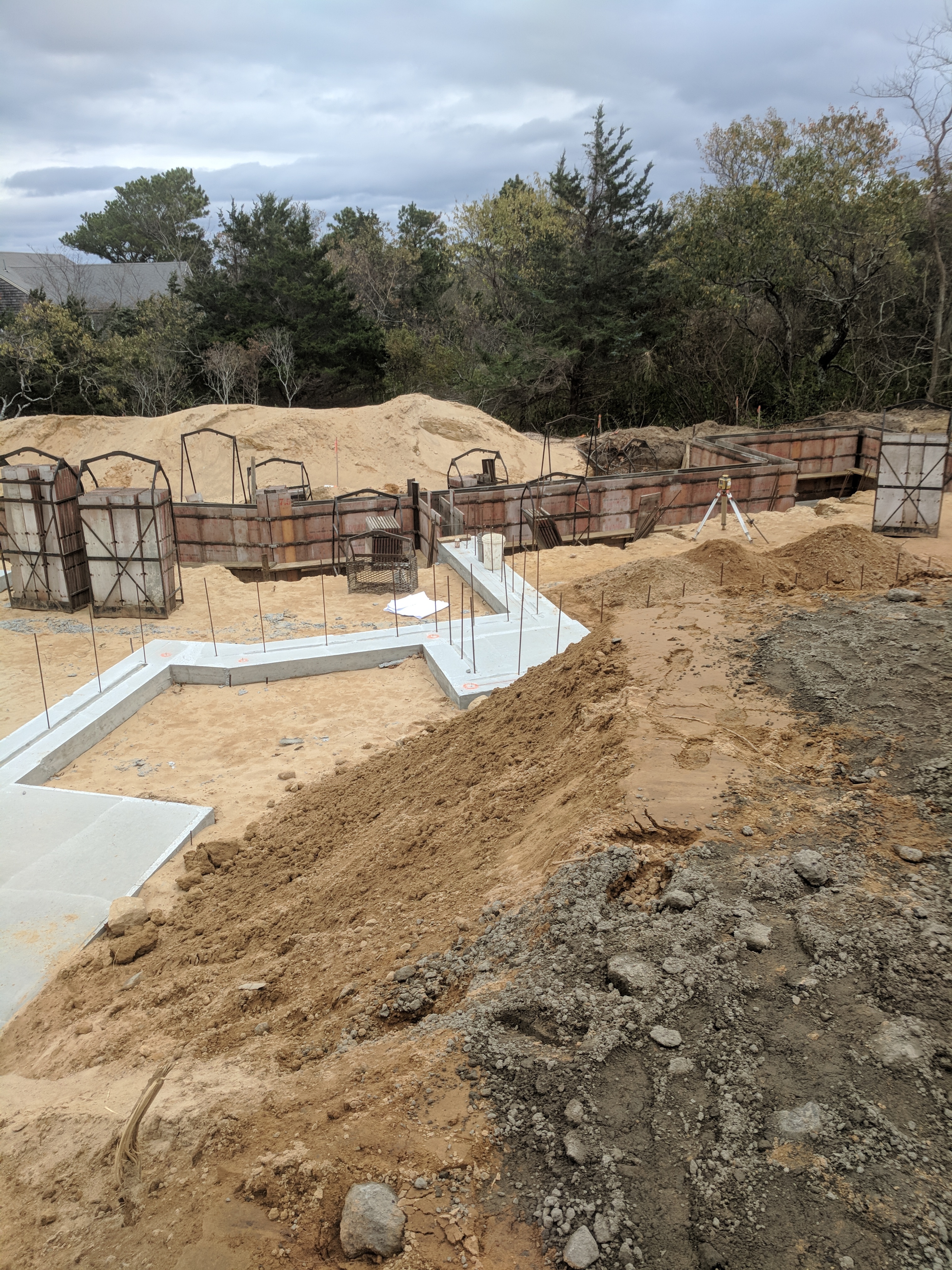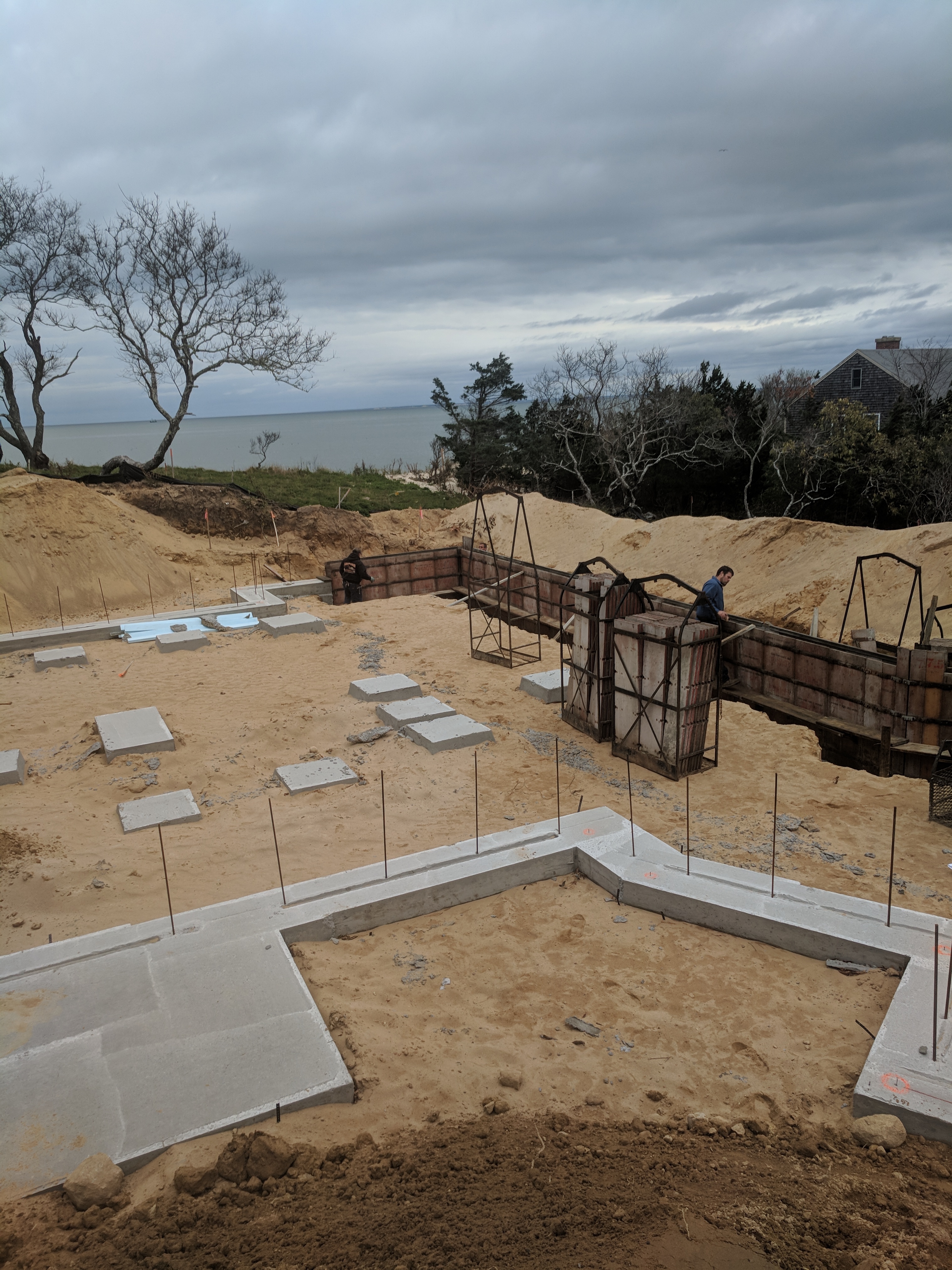 Once the concrete has been poured in the lower walls and it has cured, the forms are removed and rigid foam insulation is placed against the walls to protect from frost from migrating through the foundation walls and heaving the soils below the house.
Here are some pictures with the foam insulation installed: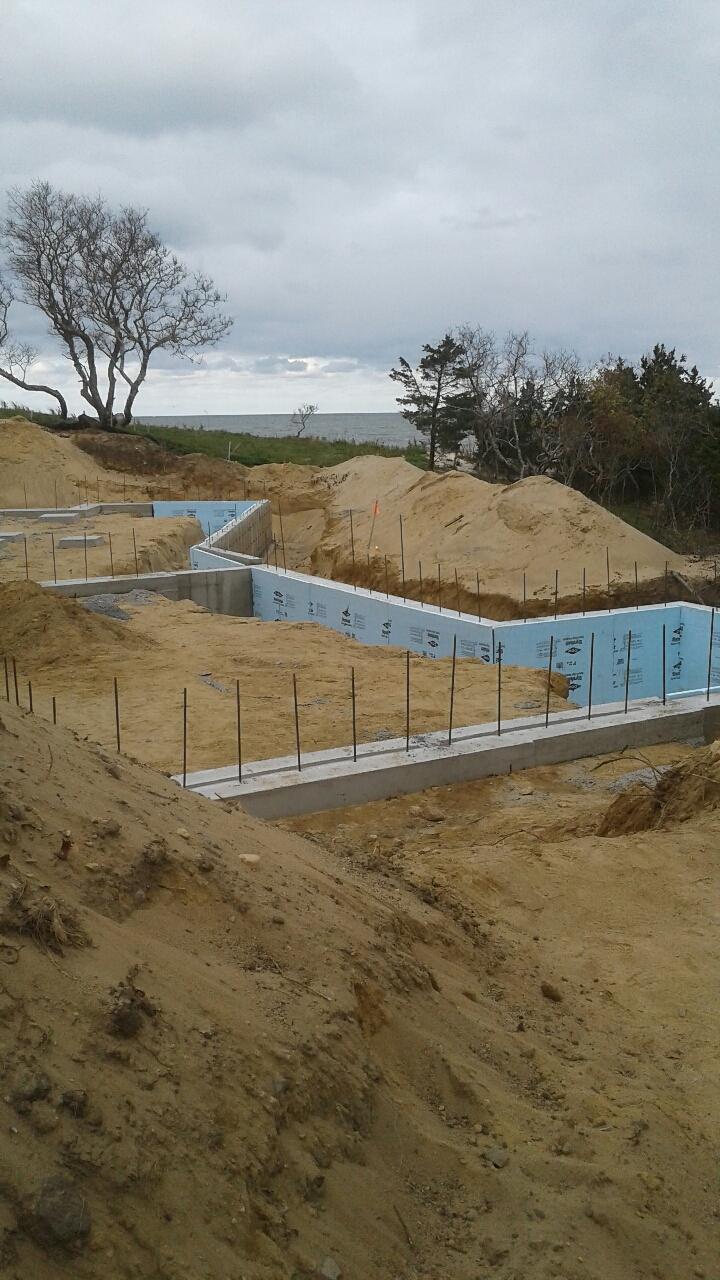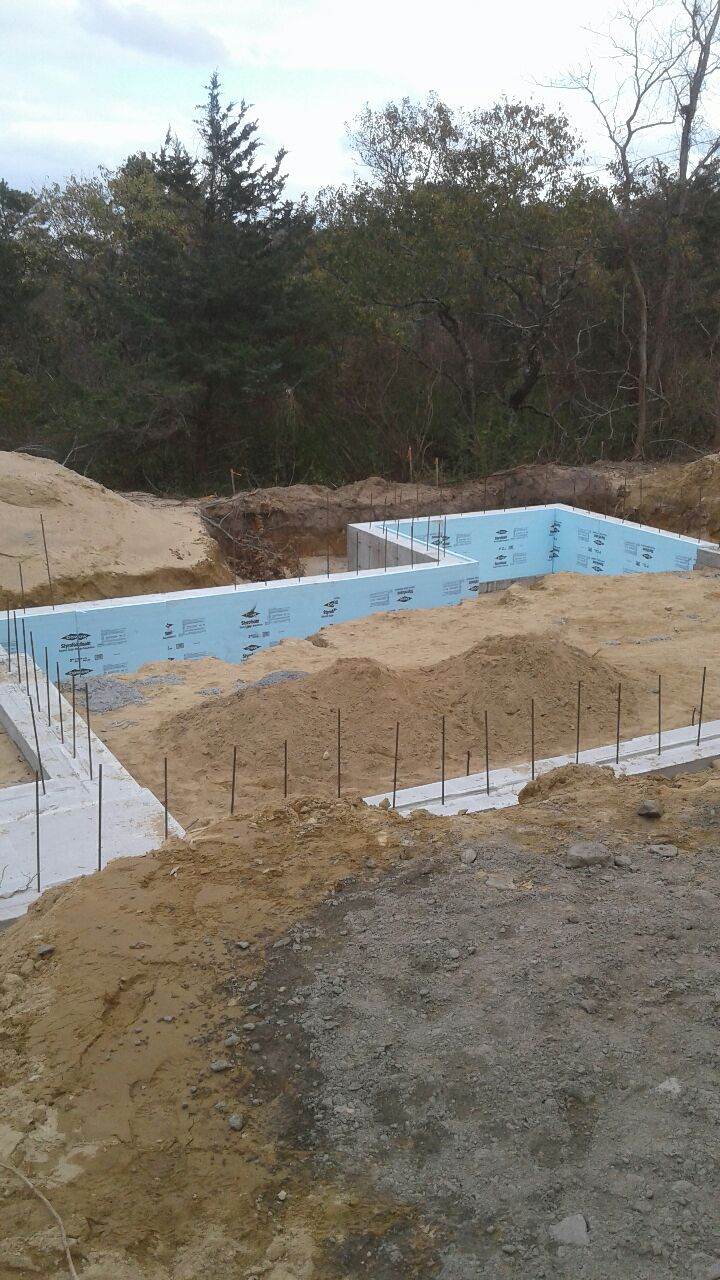 With the foam in place - the lower walls can now be back filled and we are ready to grade and compact the soils under the areas inside the footings to prepare for the flood slab. This is an important step in the process, as it saves time because it would be impossible to use heavy equipment inside the foundation after the walls are poured.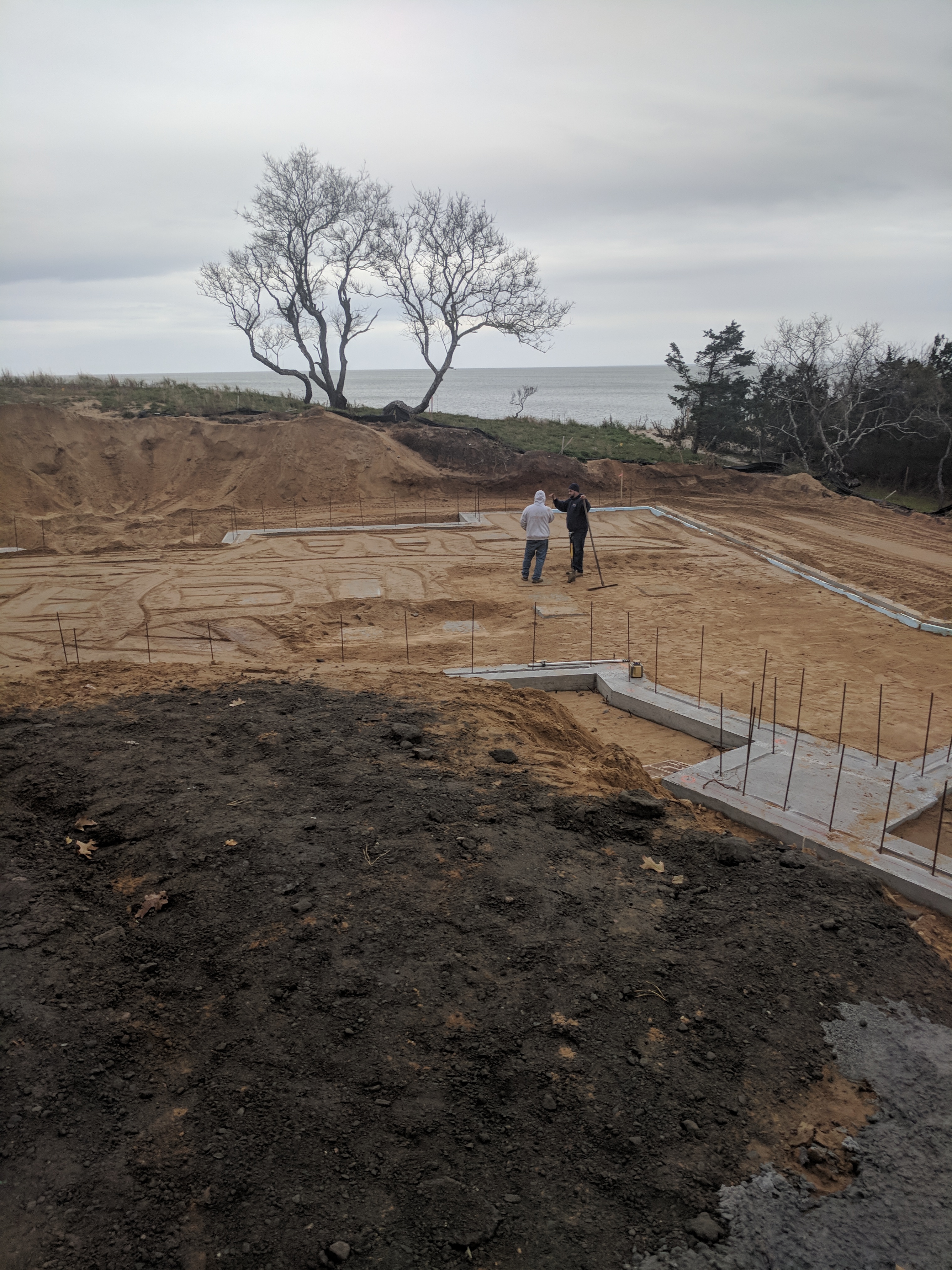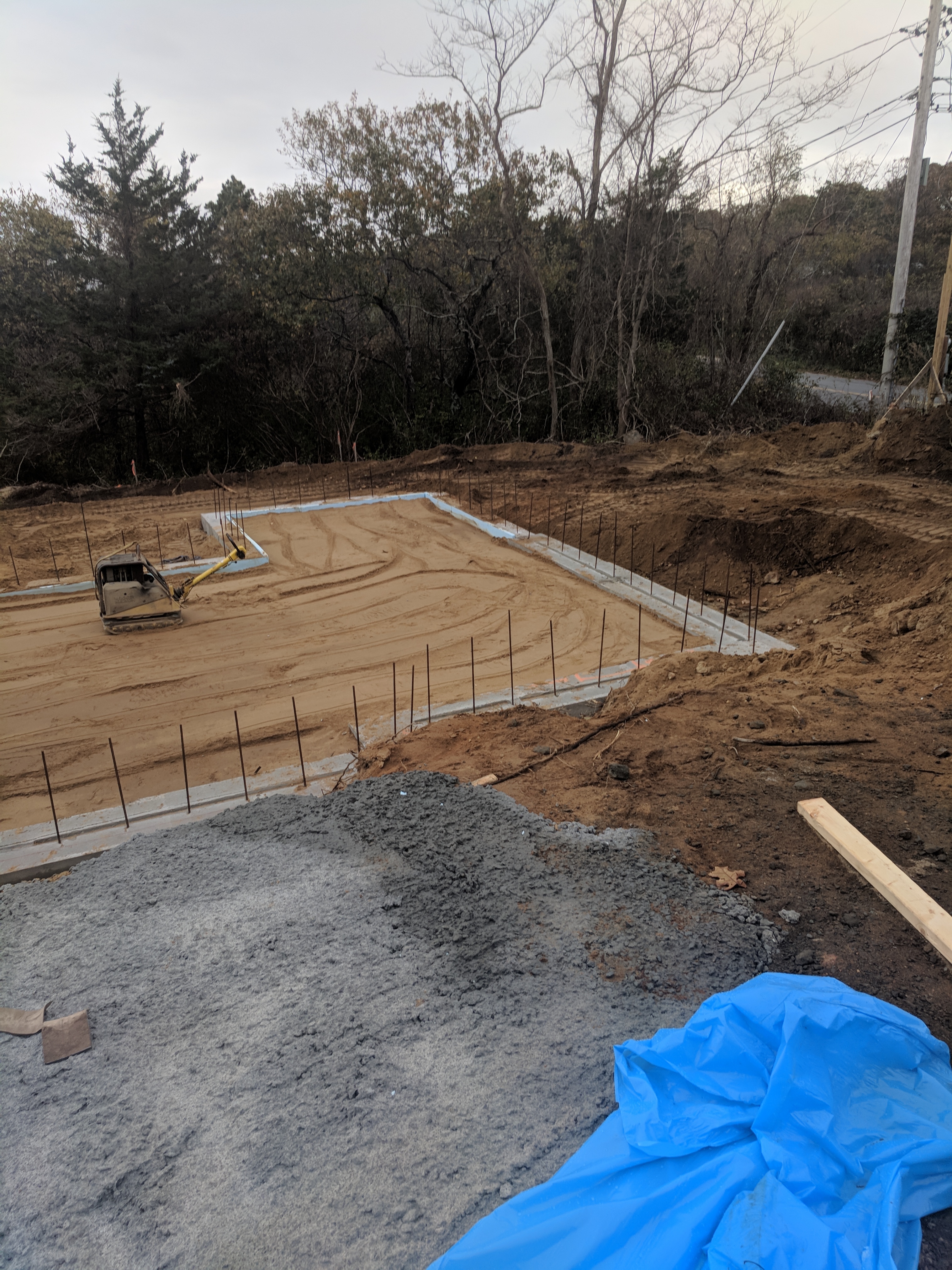 Next steps? This week we will be setting up the rest of the form work for the basement, installing the remaining reinforcing bars and pouring concrete in the walls! We will also start working on the foundation waterproofing system, drainage work and the plumbing that will go under the slab for the basement bathrooms.
If you are considering designing and building a waterfront new home, please consider our team here at REEF!
Here are some more useful links!
Construction Cost Guide for Cape Cod
Interested in Post and Beam construction - check out our Timberpeg Page