Over the last week we have made some good progress on what is probably the most important part of the work involved in building on this waterfront home site. Our design, engineering and environmental team was able to negotiate some sand replenishment and fencing down on the beach to protect the owner's investment in their new custom home. The first step was to demolish the old house at the site (always fun to watch)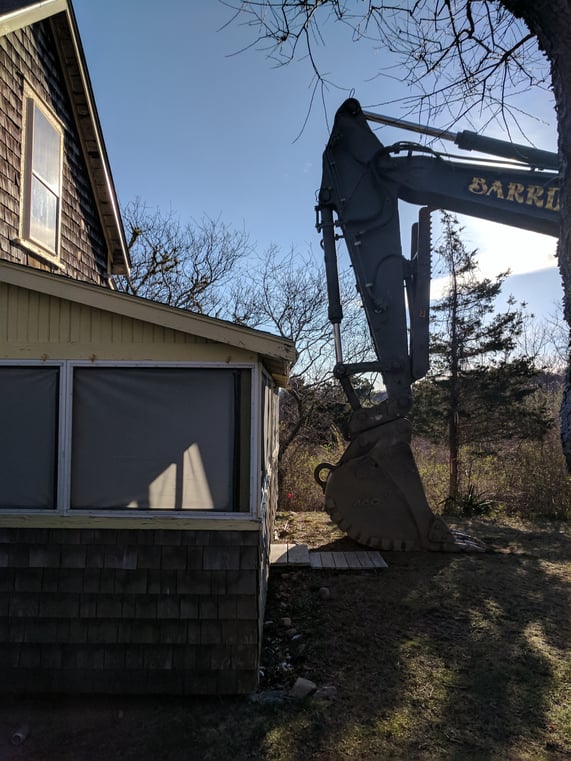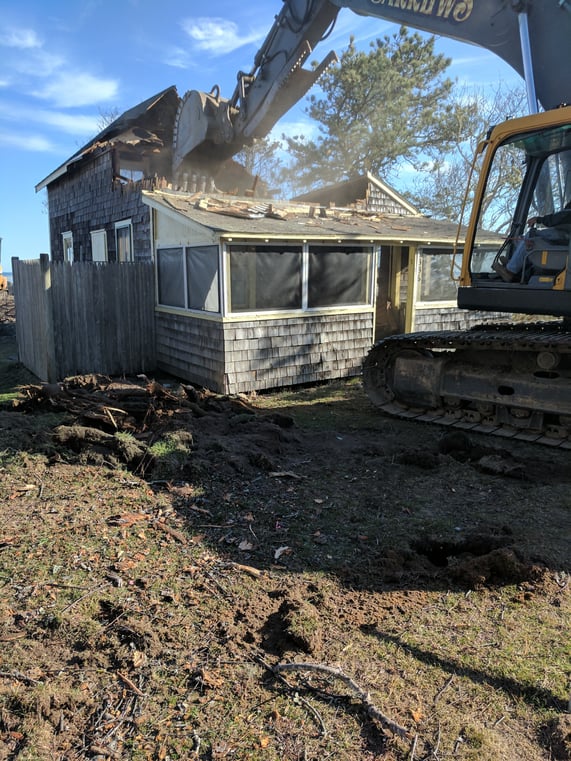 The sand replenishment plan has 2 phases, first, the construction of a very robust oak and green heart sand fence, set on large pilings dug several feet into the beach.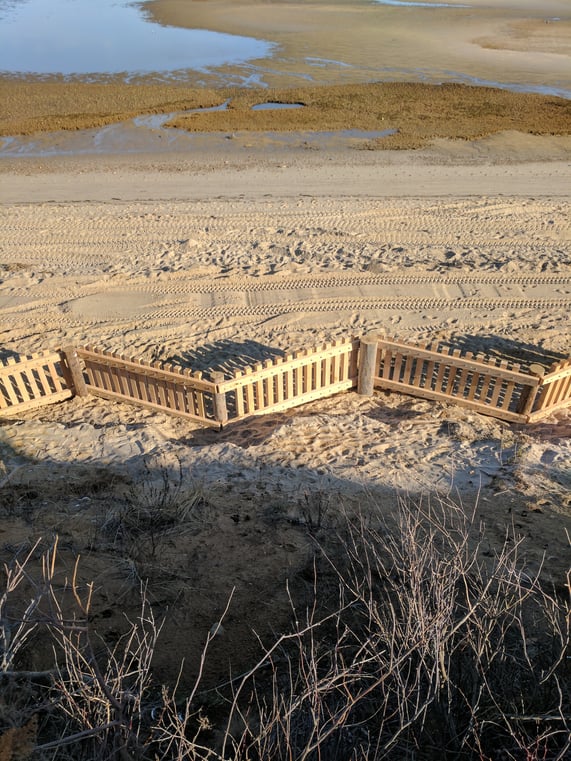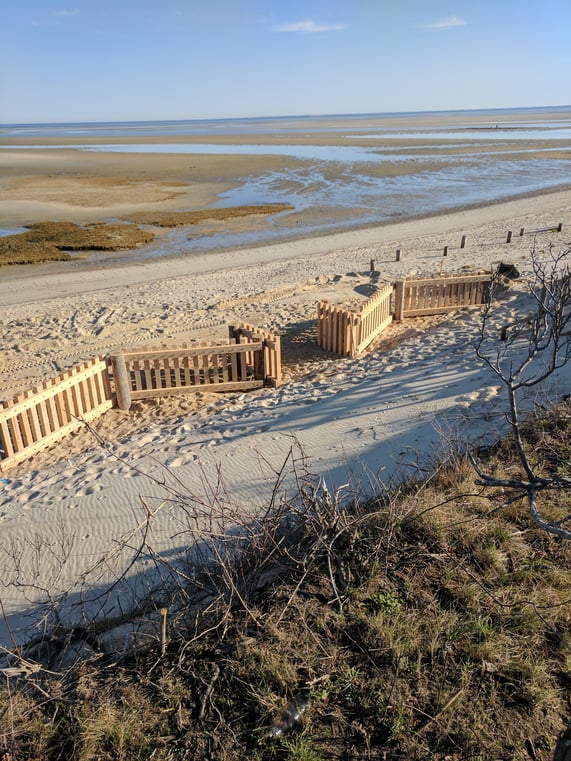 The 2nd phase involves using the excavated clean sand from the future foundation, and placing it behind the fence. As you can see from the photos, this operation involves some detailed coordination and several pieces of heavy equipment on both the home site and the beach below. As the excavator gathers the sand above from the foundation hole, it is cast down to the beach where smaller machines install it behind the fence. The theory here is that the fence will reduce wash out of the sand on the beach during winter storms, providing a stable building platform and high level of protection for the future home. Based on the sensitive nature of this site, permitting and planning for this phase alone has taken well over 6 months. Our team was able to get permission from the town board of selectmen to access the beach from a nearby landing. However, we are only allowed to access the beach for a very short time, so good coordination with the subcontractor team is critical.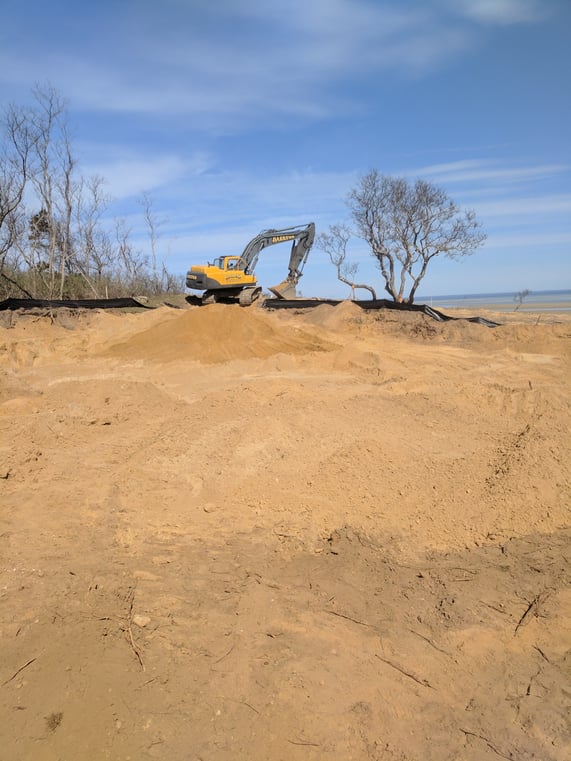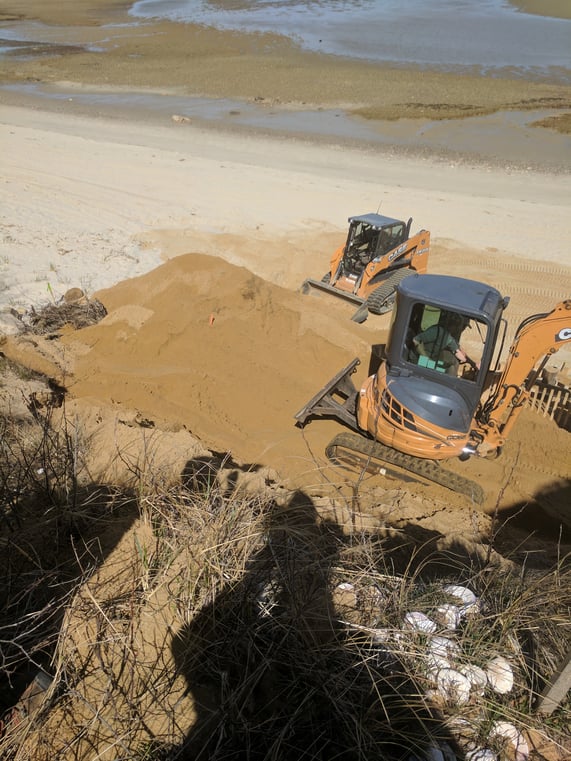 The next steps will be to finalize the architectural details and begin home construction.