We all know it's coming...Summer was great...Fall is wonderful...and ol' man Winter is on his way. How will your home fare the storm season? I know I'll be stowing the porch furniture soon.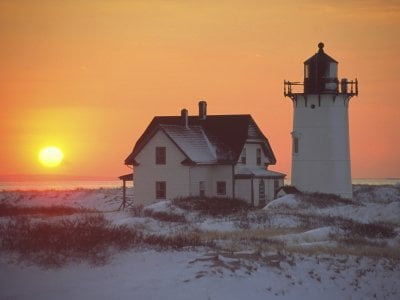 Nationwide has a great site with Winter Preparation Tips:
Nationwide Insurance Tips for Cape Cod Homes
Here's some Top Tips from the NAHB:
To help prepare your home for the winter weather, the National Association of Home Builders (NAHB) Remodelers has provided home maintenance tips that are designed to increase energy-efficiency and decrease the chance of emergency repairs.
Check for gaps in insulation or crawl spaces that expose pipes to cold air and the risk of freezing and bursting.
Have your heating system checked by a licensed technician before cold weather requires daily use.
Block drafts around doors, windows and baseboards with weather stripping, window film and caulk to control heat loss.
Install storm doors and windows to improve energy-efficiency and keep drafts at bay.
Get chimneys cleaned by an experienced chimney sweep to prevent the risk of a fire from buildup or blockages.
Spray door locks with powdered-graphite lubricant to prevent freezing and sticking.
Set ceiling fans to rotate clockwise to force rising warm air back towards the floor.