As we head into November, the upcoming Thanksgiving Holiday is at the forefront of our planning minds. What will we be serving, who will be coming, and most importantly, where will we be eating? Is your home ready to host family and friends?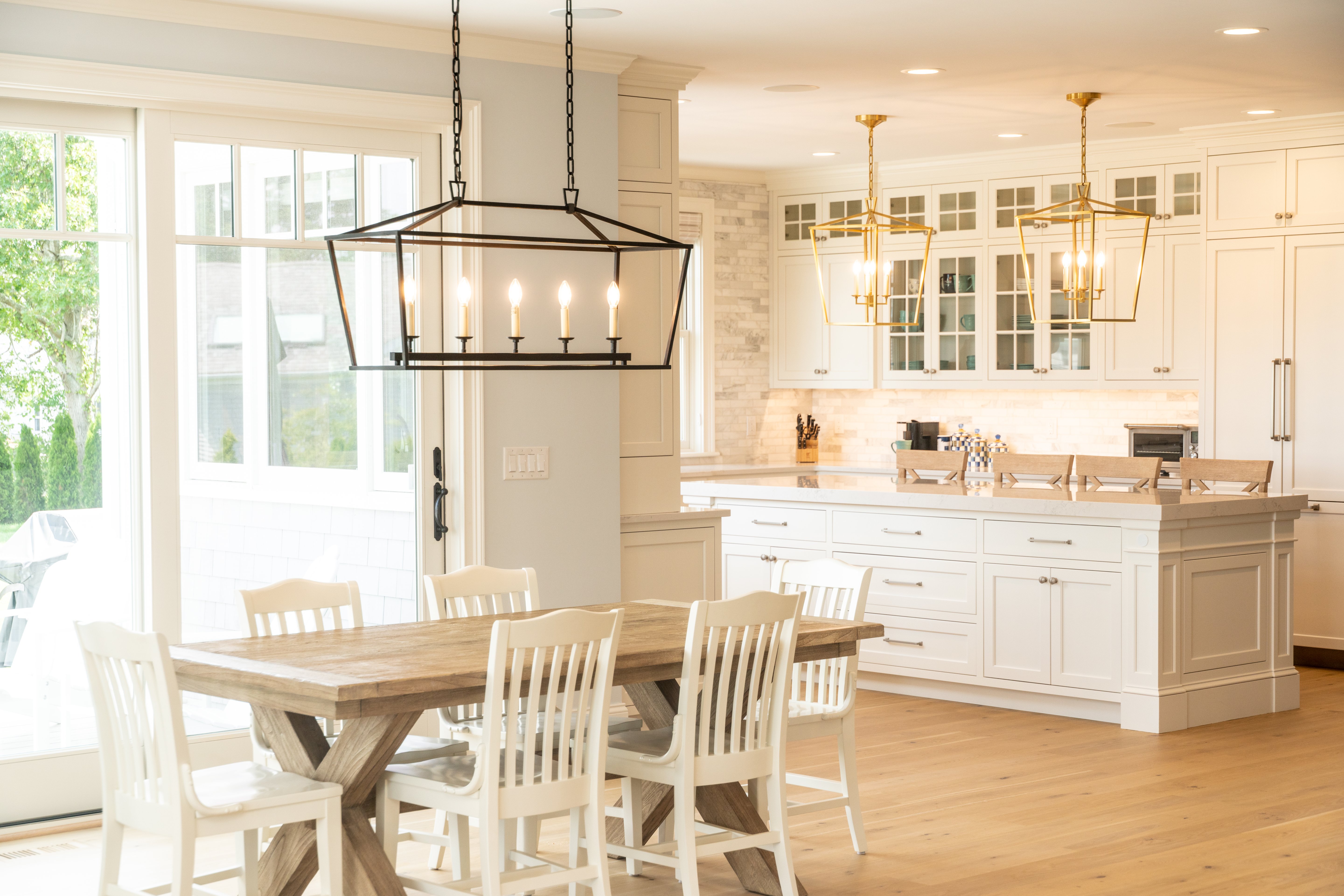 Dining rooms have almost become a thing of the past, with the majority of our clients choosing open kitchen designs that include large island seating and full dining tables, which lend itself to a larger space for gathering. This is right on trend according to The National Kitchen & Bath Association, who have released their annual Design Trends study for 2023.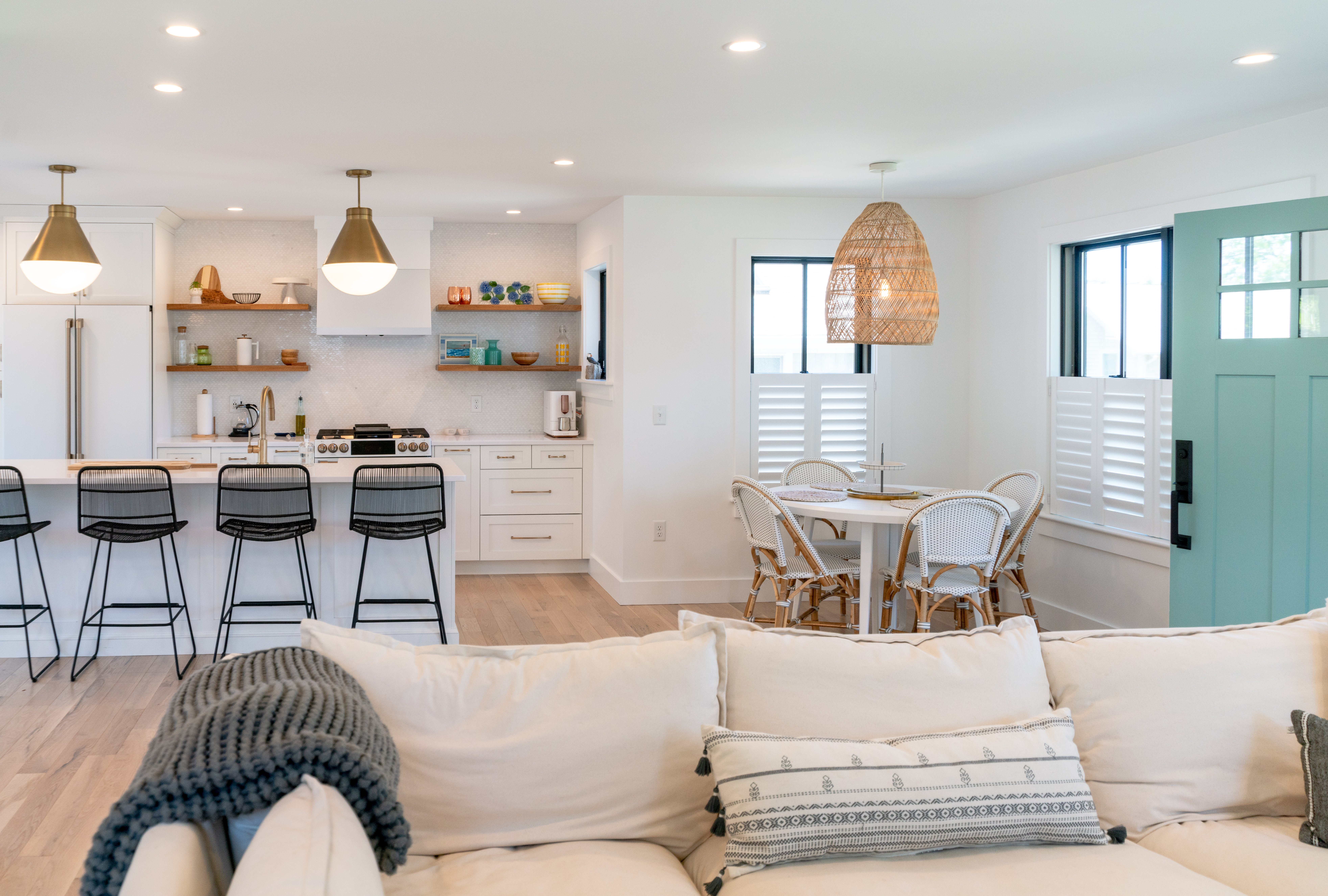 The NKBA study also shows:
Designers are combining multiple elements to create unique styles for clients.

Homeowners prefer kitchens with an open look and feel that have features to hide clutter.
Large, multi-function islands for food prep, dining, work and device charging are gaining in popularity.

Primary bathrooms with a spa-like atmosphere will be in greater demand.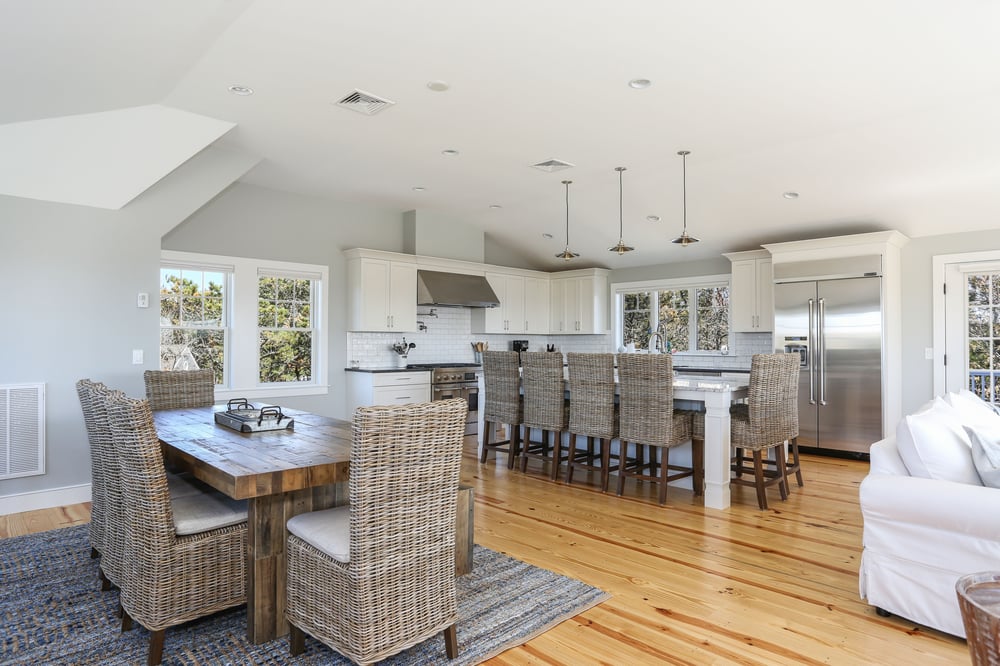 These bright new kitchens are breathtaking, but as is the sentiment of Thanksgiving, any space will do when you are fortunate enough to be together.
If you are looking to build or renovate your home, kitchen or bath on Cape Cod, consider working with the REEF Builders team with complete design, permitting, and construction services.
Looking for costs per square foot for a new home on Cape Cod? Click here to download our Construction Cost Guide
Follow us on social @thecapecodbuilder