This spring REEF Field Supervisor Wesley Price, was commissioned by the Wequassett Resort, to design and build a Children's Pirate Ship Buffet Table. The project took about six weeks to complete. The exterior of the boat was built entirely of reclaimed Western Red Cedar. The floor and countertops are built of reclaimed Antique Heart Pine.
The vessel can now be seen, from time to time, sailing around the grounds at the Wequasset on Pleasant Bay.
Follow the link below to watch a brief time lapse video of the entire project from frame to finish. Shiver me Timbers!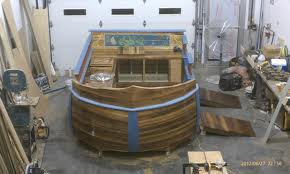 Thanks to Jim Hagerty, Vice-President at REEF, for providing the intial sketches of the project, as well as the scale drawings.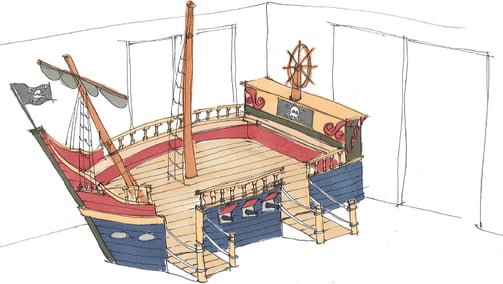 Thanks to Dave Gilbert of Centerville and his dog Cora, for help during construction.
Thanks to Helen Doane for the decorative painting, www.twodecorativepainters.com
Thanks to Gatekeepers Property Management for providing the trailer to transport the vessel upon completion. http://www.gatekeeperspropertymanagement.com/