Stay ahead of the curve with the most exciting home design trends for 2024.
Embrace Sustainable Living with Eco-Friendly Design
In 2024, sustainable living and eco-friendly design will continue to be at the forefront of home design trends. Embracing sustainable living means incorporating environmentally-friendly materials and practices into your home's design. From using renewable energy sources to choosing recycled and upcycled materials, there are plenty of ways to make your home more eco-friendly.
One popular trend in sustainable living is the use of energy-efficient appliances and lighting. Not only will these appliances help reduce your carbon footprint, but they can also save you money on your energy bills. Additionally, incorporating natural elements like plants and greenery into your home can improve indoor air quality and create a calming and relaxing atmosphere.
Another aspect of eco-friendly design is reducing waste. Consider implementing recycling and composting systems in your home to minimize the amount of waste that goes to the landfill. You can also opt for furniture and decor pieces made from sustainable materials, such as bamboo or reclaimed wood. These materials not only look stylish but also have a lower environmental impact.
In summary, embracing sustainable living with eco-friendly design is not only beneficial for the environment but also for creating a healthy and stylish home. By incorporating energy-efficient appliances, natural elements, and sustainable materials, you can make a positive impact and stay on-trend in 2024.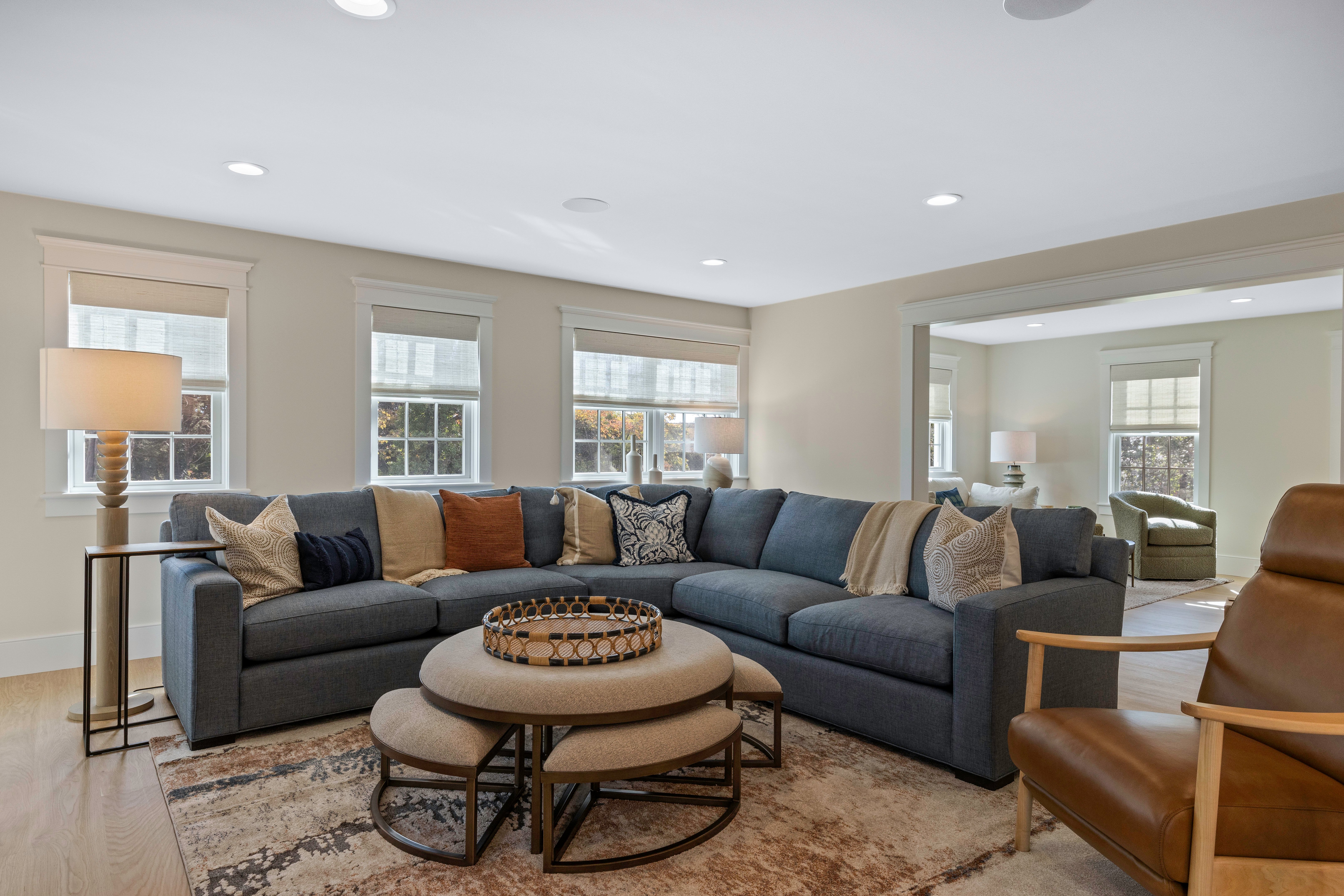 Create the Perfect Home Office with Functional and Stylish Spaces
With the rise of remote work and flexible work arrangements, creating the perfect home office has become a top priority for many homeowners. In 2024, home design trends will focus on functional and stylish spaces that enhance productivity and creativity.
When designing your home office, consider the layout and organization of the space. Optimize natural light by positioning your desk near a window, as it can improve your mood and productivity. Invest in comfortable and ergonomic furniture to prevent any strain or discomfort during long work hours.
In terms of style, choose a color scheme that promotes focus and concentration. Neutral tones like white, gray, and beige can create a clean and calming atmosphere, while pops of color can add energy and inspiration. Incorporate storage solutions to keep your office clutter-free and organized, such as shelving units or filing cabinets.
Additionally, consider adding personal touches and decor items that reflect your personality and interests. This can include artwork, plants, or motivational quotes. These elements can boost your mood and creativity, making your home office a space you enjoy spending time in.
In conclusion, creating the perfect home office with functional and stylish spaces is essential for the modern homeowner in 2024. By optimizing natural light, investing in ergonomic furniture, and adding personal touches, you can design a productive and inspiring workspace within the comfort of your own home.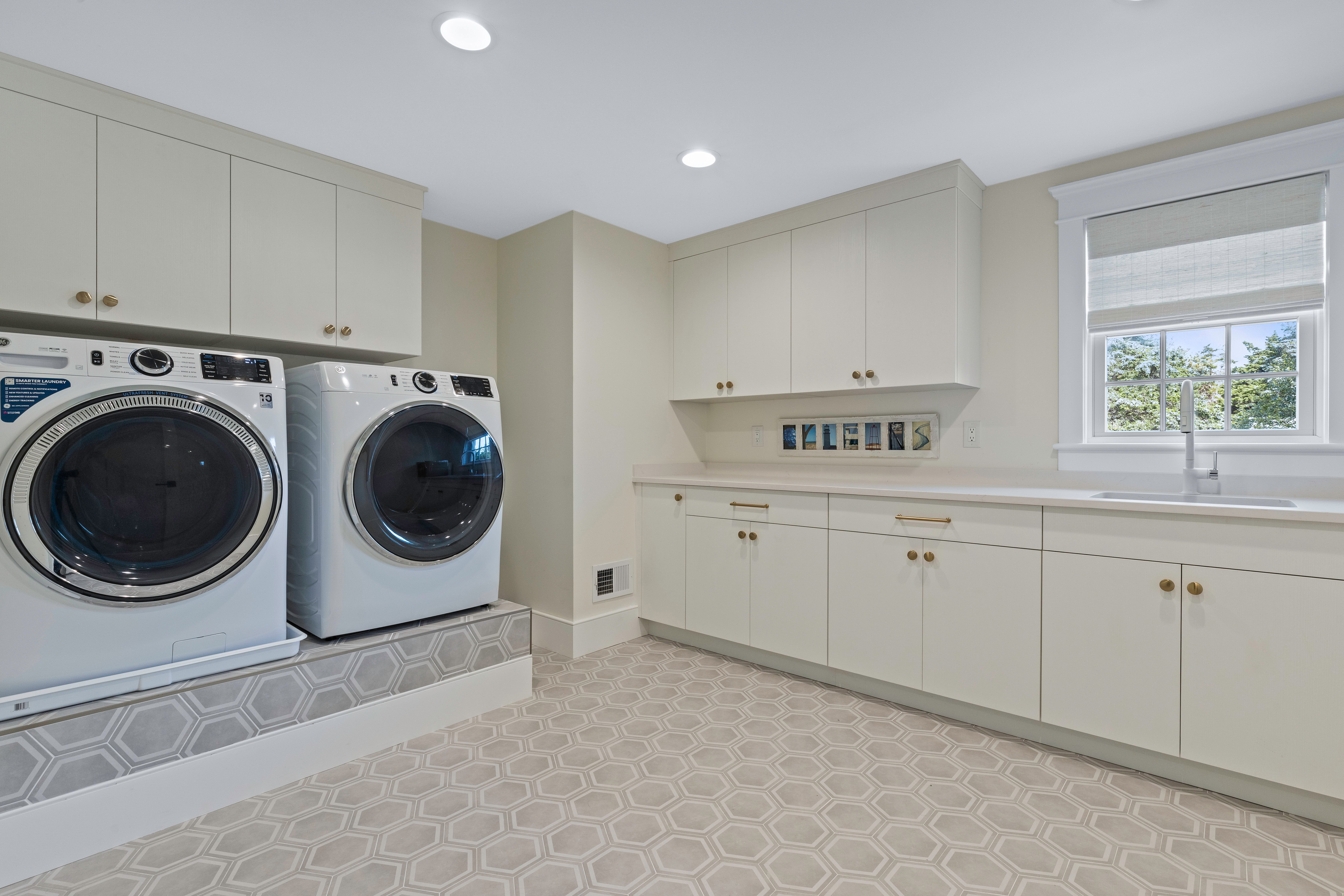 Experience the Beauty of Biophilic Design
Biophilic design, which incorporates natural elements into indoor spaces, will continue to be a popular trend in 2024. This design concept recognizes the innate human connection to nature and aims to create environments that promote well-being and tranquility.
To experience the beauty of biophilic design, consider incorporating natural materials like wood, stone, and plants into your home. Use organic shapes and patterns inspired by nature in your furniture and decor choices. Green walls or vertical gardens can bring a touch of nature indoors and improve air quality.
Another aspect of biophilic design is maximizing natural light and views. Position furniture and workspaces near windows to take advantage of natural daylight, which can improve mood and productivity. Consider installing skylights or large windows to bring in even more natural light and provide stunning views of the outdoors.
In summary, experiencing the beauty of biophilic design in your home can have a positive impact on your well-being and create a serene atmosphere. By incorporating natural materials, organic shapes, and maximizing natural light, you can bring the outdoors inside and stay on-trend in 2024.
Unleash Your Creativity with Artistic and Statement Pieces
In 2024, home design trends will encourage homeowners to unleash their creativity and express their personality through artistic and statement pieces. Gone are the days of uniform and predictable decor; instead, bold and unique pieces will take center stage.
When it comes to artistic and statement pieces, think beyond traditional artwork. Consider incorporating sculptures, installations, or even large-scale murals into your home. These pieces can serve as conversation starters and add a touch of personality to your space.
Another way to unleash your creativity is through unconventional furniture choices. Opt for bold colors, interesting shapes, and unexpected materials. Mix and match different styles and eras to create an eclectic and personalized look. Don't be afraid to experiment and step out of your comfort zone.
In addition to furniture and artwork, consider incorporating statement pieces through textiles and accessories. Play with patterns, textures, and colors to create visual interest. Whether it's a vibrant rug, a unique light fixture, or bold throw pillows, these elements can instantly transform a room.
To summarize, embracing artistic and statement pieces in your home design allows you to unleash your creativity and showcase your personality. By incorporating unconventional artwork, bold furniture choices, and unique textiles, you can create a space that is truly one-of-a-kind in 2024.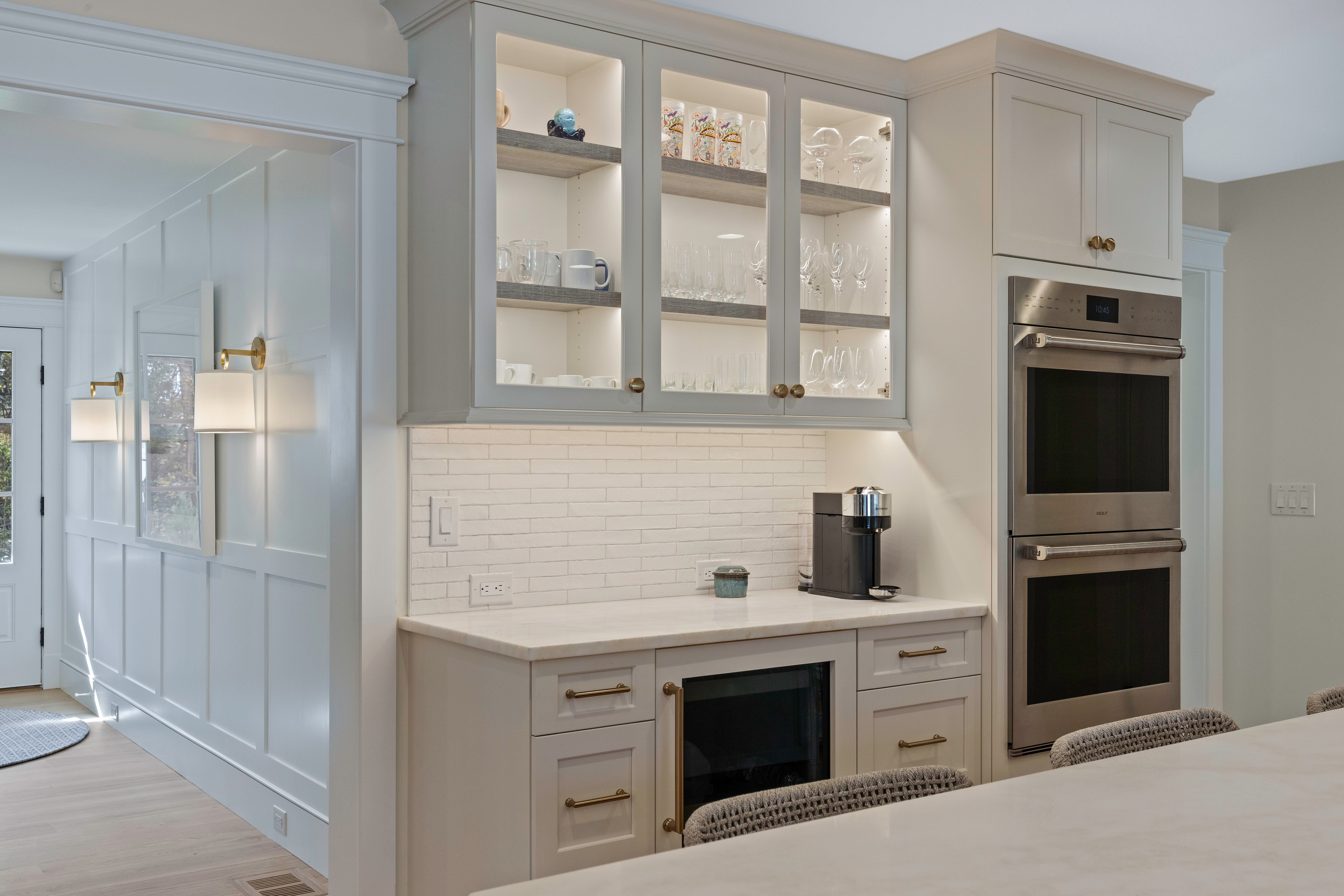 Transform Your Home into a Wellness Sanctuary with Mindful Design
In 2024, the importance of wellness and self-care will be reflected in home design trends. Transforming your home into a wellness sanctuary with mindful design is all about creating a space that promotes relaxation, tranquility, and overall well-being.
Start by decluttering and organizing your space. A clutter-free environment can have a positive impact on your mental health and create a sense of calm. Consider implementing storage solutions to keep everything organized and out of sight.
Incorporating soothing colors and natural materials can also contribute to a wellness-focused design. Soft and muted colors like blues, greens, and neutrals can create a calming atmosphere. Choose furniture made from natural materials like wood or rattan to bring a sense of nature indoors.
In terms of layout, create designated areas for relaxation and self-care. This can include a cozy reading nook with a comfortable chair and good lighting, a meditation corner with cushions and plants, or a spa-like bathroom with soothing lighting and luxurious amenities.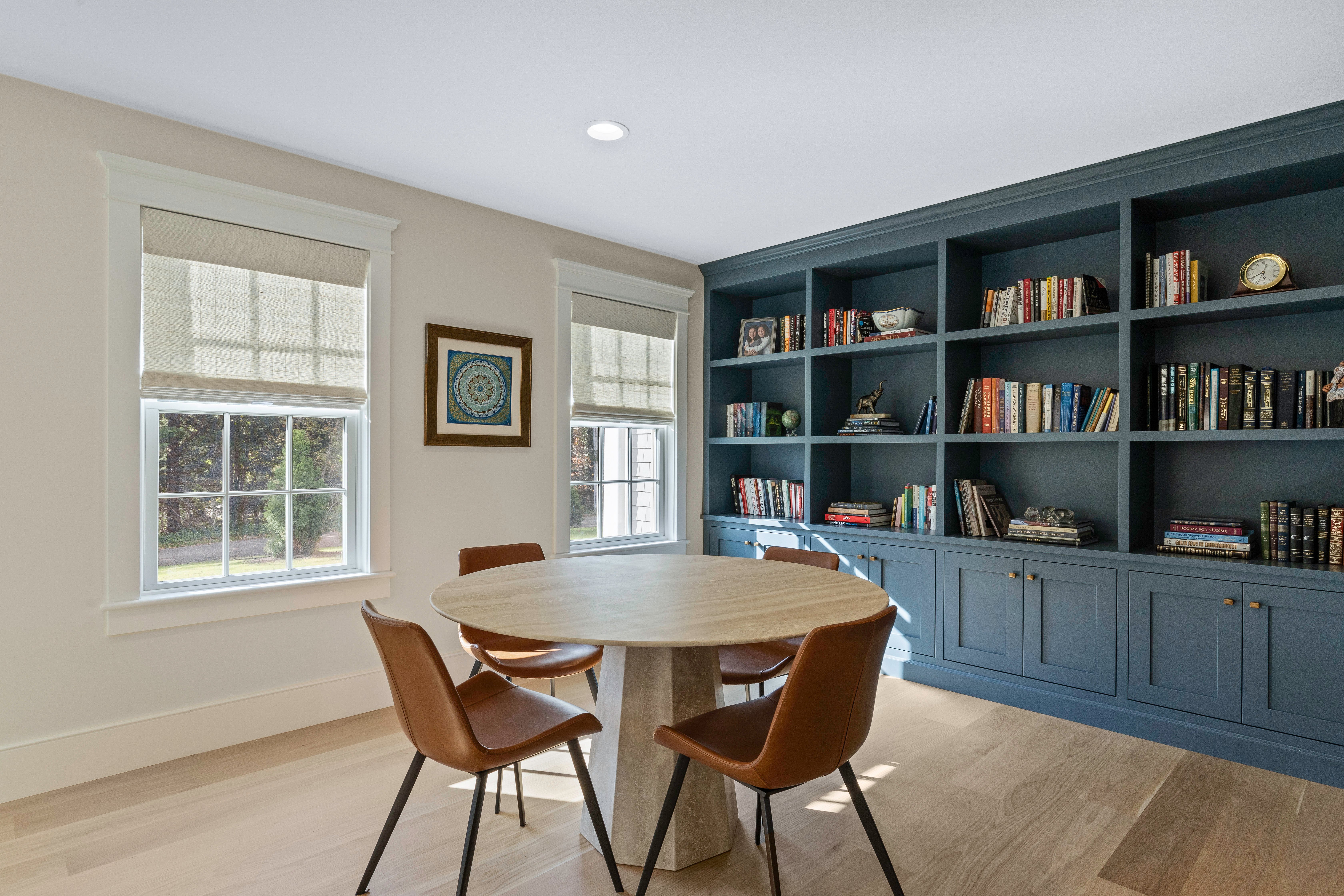 Lastly, don't forget about the importance of lighting and scents. Incorporate natural light as much as possible and use warm and dimmable lighting fixtures to create a cozy ambiance. Consider using essential oils or candles with calming scents like lavender or eucalyptus to enhance relaxation.
To conclude, transforming your home into a wellness sanctuary with mindful design is all about creating a space that promotes relaxation and well-being. By decluttering, incorporating soothing colors and natural materials, and creating designated areas for relaxation, you can create a sanctuary within your own home in 2024.
If you are considering a renovation of your existing Cape Cod Home, or if you are looking to build a new home on Cape Cod in 2024, click here to download our Construction Cost Guide