We are proud to present exterior photos of our latest waterfront custom home project overlooking Cape Cod Bay! This home sits on a quiet hillside in East Dennis, with sweeping 180 degree views of the bay.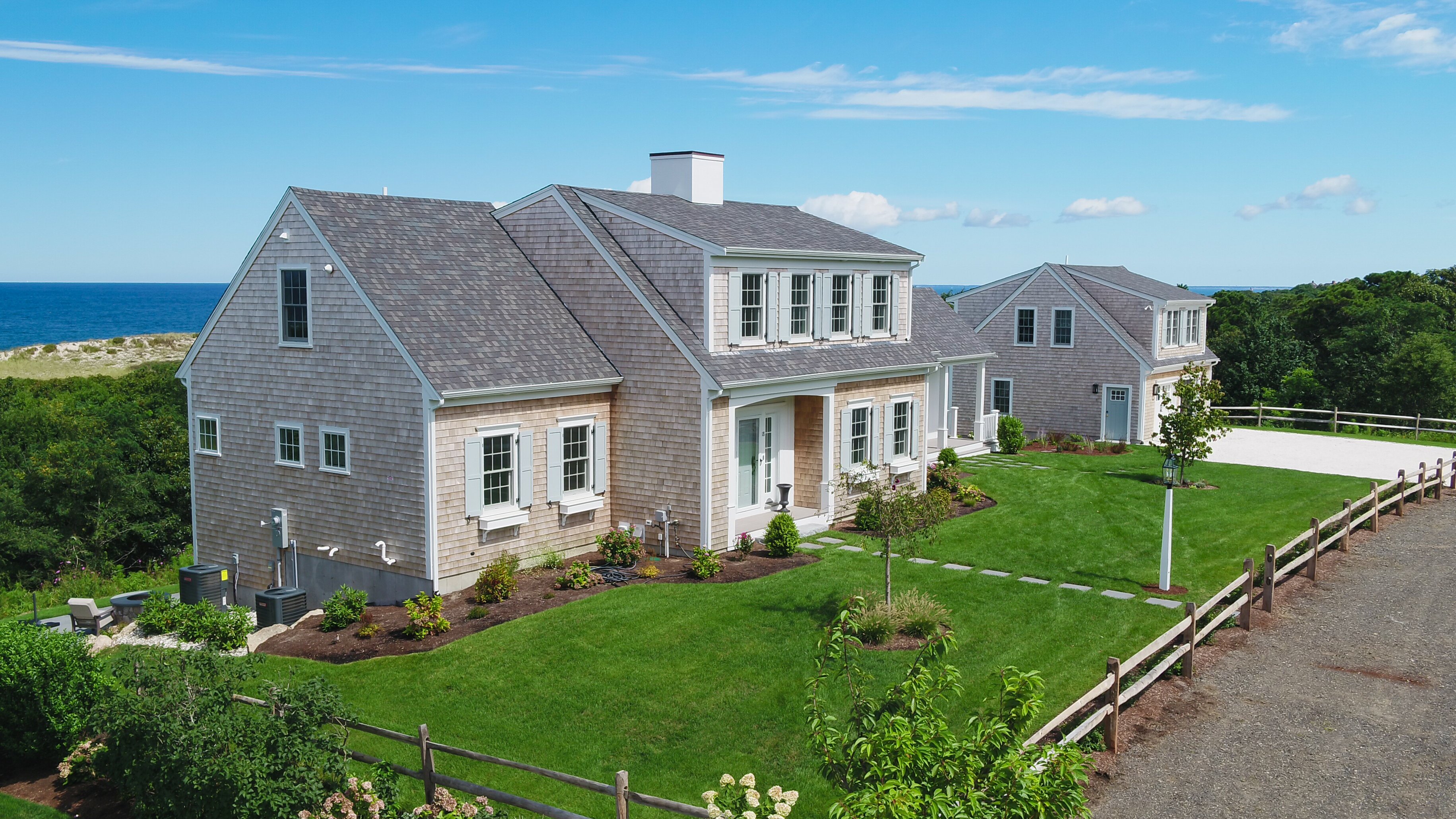 This project was designed to take advantage of the views afforded by this incredible location, with a 3000sf , 4 bedroom main house and a 600sf , 1 bedroom guest quarters and office above the detached 2 car garage. The site was very challenging, with wetlands on 2 sides and limited room to build, but REEF team was able to design around these limitations and the results speak for themselves. The rear of the home features a large deck, patio, fire pit, and a hidden roof deck over the screened porch area, all designed to take advantage of the views. We were even able to get a water view out of the walkout basement!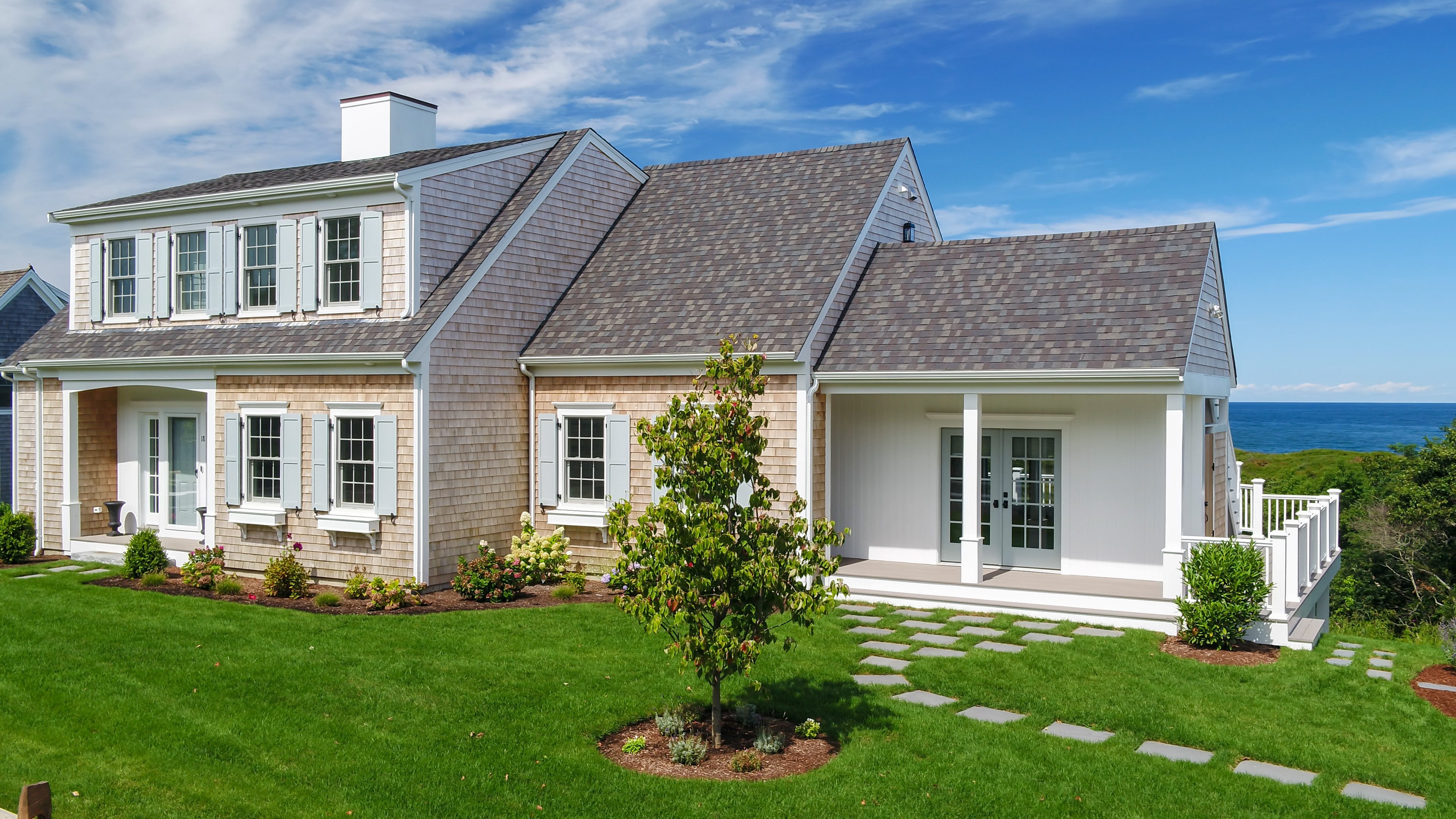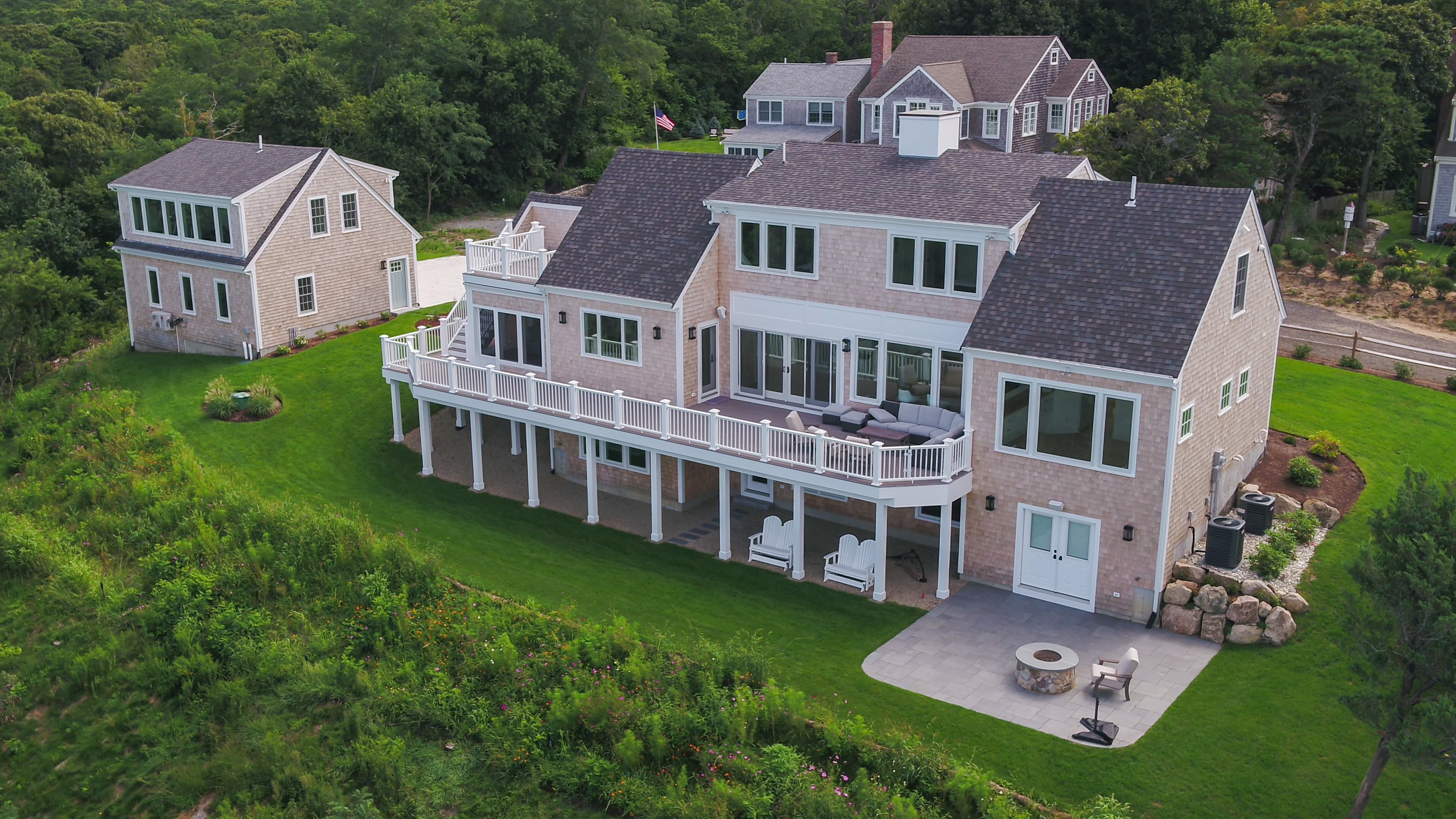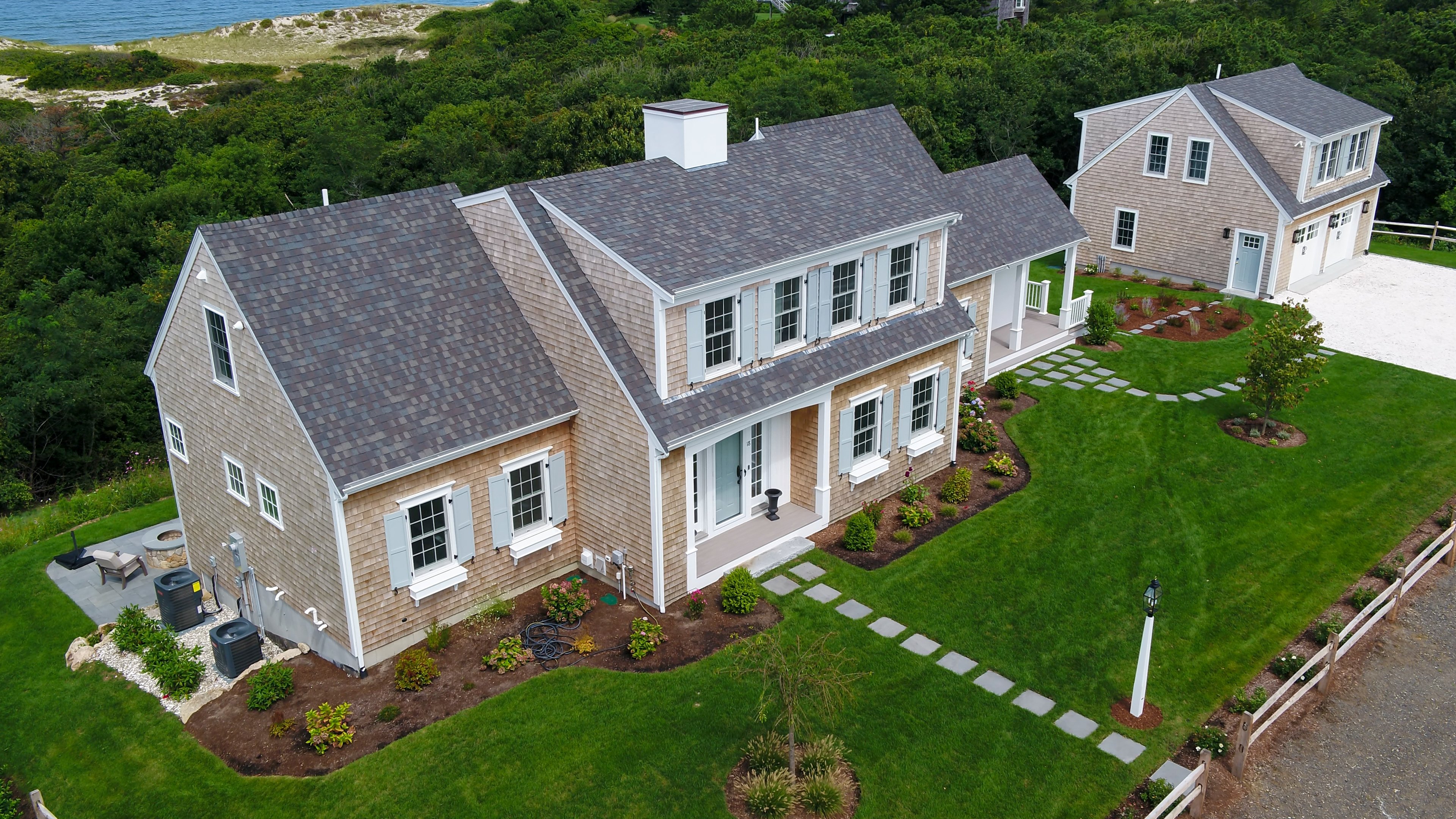 If you are considering designing and building a new home or major renovation on Cape Cod, please consider the REEF Builders team for your next project.