Cape Cod for Columbus Day weekend? Let's go!
October is one of the best months to enjoy Cape Cod. The weather is great, and the crowds are gone. The sun is still warm for kayaking and beach hikes, and that little chill in the air makes a great excuse for a quiet dinner by the fire.
It seems every town and village has a festival of some sort. Lots of Farmer's Markets and yard sales. There's plenty to do, including simply relaxing on the beach with a friend.
Here's some great resources for Columbus Day activities on the Cape. Enjoy!
Heritage Museum Behind-the-Scenes Auto Tour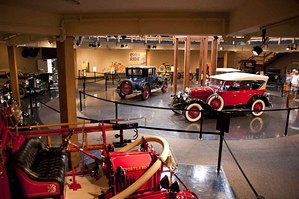 Cape Cod Travel Events Calendar
Yarmouth Seaside Festival on Cape Cod