FEMA's new Flood Insurance Rate Maps have rocked a lot of boats. They were officially put in place on July 17, 2014. Land Owners, Home Owners, Sellers and Buyers are all paying close attention to the new Flood Maps. But how do you determine if a property is in the AE Zone, V Zone, X Zone…?
FEMA has improved their web site: https://msc.fema.gov/portal
FEMA's new Flood Map web site for Cape Cod
Simply type in a property address and the corresponding map will be recommended. Click on the green VIEW icon to the left, and the map of the area including the concerned address will be retrieved and presented. On this screen you can zoom in to the specific property, print the map, etc. The maps carry legends and Base Flood Elevation information, so with a little inspection you can gain a lot of information.
It's still a little clunky to use, but it's the coming from the source: you are viewing FEMA's actual Flood Map, not some interpretation or other satellite view.
Of course, if you need help or want information on building or renovating in a Flood Zone, just call us here at REEF Cape Cod's Home Builder: 508-394-3090, any time, every day.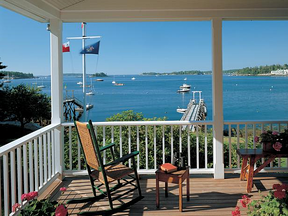 FEMA's new Flood Map web site for Cape Cod