From the Dept. of Housing and Urban Development (HUD): "Accessory Dwelling Units (ADU's) — also referred to as accessory apartments, second units, or granny flats — are additional living quarters on single-family lots that are independent of the primary dwelling unit. The separate living spaces are equipped with kitchen and bathroom facilities, and can be either attached or detached from the main residence."
ADU's are not to be confused with rental housing. Many communities restrict ADU's to family use only, and don't allow housing units created under the ADU guidelines to be used as rental units.
In any event, ADU's are a creative, efficient, and fun way to enhance the lives of all concerned. Aging parents get the support of nearby family members, while the affordability of ADU's benefits everybody.
This HUD case study cites Barnstable and Wellfleet as communities that have been progressive in their approach to the development of ADU's (page 12).
It's worth a look:
HUD Case Study on ADU's, including Cape Cod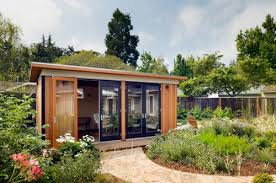 HUD Case Study on ADU's, including Cape Cod