It's a beautiful, sunny Cape Cod day. You're just back from the beach, ready to relax and refresh. Sit around the kitchen table? No way! Outdoor entertaining is where we all want to be, feeling the breeze, forgetting the winter.
Making the most of Cape Cod means living outdoors. Casual, comfortable space with room for everybody is an important part of a wonderful Cape Cod experience.
Here are some easy-to-create outdoor entertaining spaces, complete with fire pits, indoor-outdoor living, and a multi-level approach to arranging conversation and living zones. Great ideas…Enjoy!
Outdoor entertaining spaces for your Cape Cod home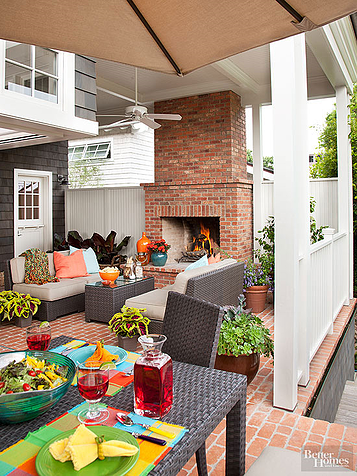 Outdoor entertaining spaces for your Cape Cod home