The town of Dennis has some of the most pristine views of Cape Cod Bay! With the topography in the area of Scargo Lake, cascading to the sea, there are several opportunities for homes with commanding views of the ocean. REEF recently designed and built a home in this area that balances incredible views with th fun, casual family lifestyle of the homeowners.
Here's where the project started before the design team at REEF began their work !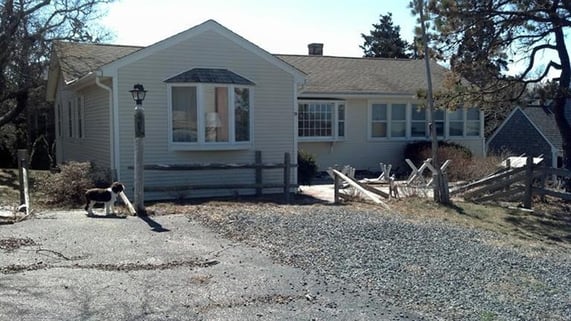 After several months of design and permitting with the Old King's Highway Historic District a new home began to take shape, using the natural topography of the lot to allow for sweeping views from Provincetown to Plymouth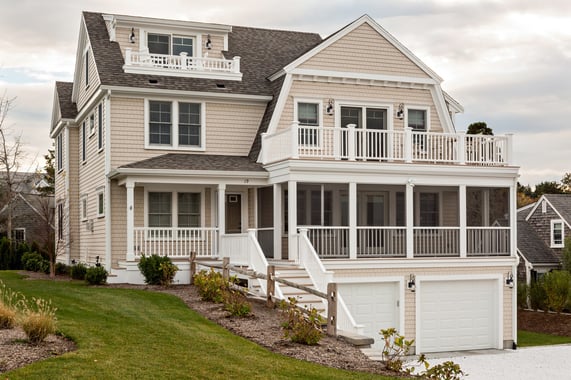 ---
The porches, and decks all provide a great place for gathering with family and friends and the open interior allows for entertaining inside while enjoying the view.
If you are considering designing or building your Cape Cod home, please give REEF a call at 508-394-3090 or contact us today and see what we can do for you!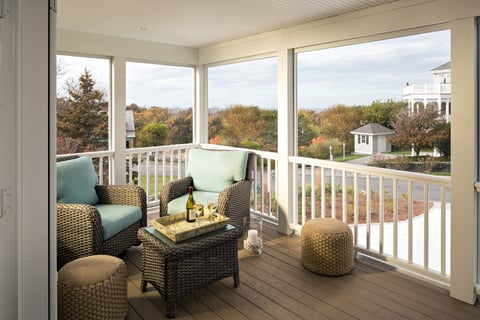 One of the most exciting features of the home is the custom made staircase which was designed to allow open floor area at the water side of the home -
And most importantly the view from the upper deck!