Do you love homes? Architecture? Design? Decorating? We do too!
One of the best parts about building custom homes is planning and designing the flow of spaces, with each area comfortably leading to the next. It sounds easy, but challenges are presented in virtually every design. Developing a floor plan that accommodates the whole "wish list", maximizes the opportunity on a specific land parcel, and meets budget criteria takes skill and experience.
Here is a home tour on Houzz.com that presents excellent solutions to all those challenges. This water view home offers commanding views of Cape Cod Bay, and spaces that bring the outside inside. You can view a dozen projects from this link to REEF Cape Cod's Home Builder, awarded Best of Houzz.com 2014!
Sandwich Bay View Photo Home Tour on Cape Cod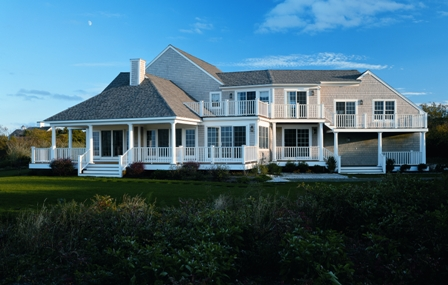 Sandwich Bay View Photo Home Tour on Cape Cod