Invasion of Crab Parts on Cape Cod? Piles and piles of crab parts are found on several Cape Cod beaches! What's happening?
While the Philae Lander is attaching itself to a comet zooming through the universe, there are still some amazing discoveries to be found on sunny Cape Cod. You may love the Cape, and visit often or live here, and think you've seen it all. But there are still plenty of discoveries to be made. I know I learn something every time I go to the beach.
Here's a great report of a recent Cape Cod phenomenon…why are some beaches LOADED with crab parts? Red tide? Blue tide? What's happening? Check out this brief and fun video to discover the answer!
Invasion of Crab Parts on Cape Cod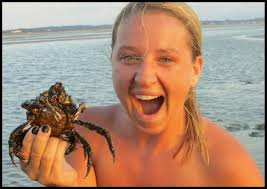 Invasion of Crab Parts on Cape Cod