Jim & Joyce contacted us a few weeks ago. Their Cape Cod home is about a half mile from the beach. They love the location, but knew that if they were going to spend more time on the Cape, the house needed to be updated. Actually, they realized, replacing the house with new construction would be a much more cost-effective strategy.
We sat with Jim & Joyce and learned about their lifestyle, their likes and dislikes, and who they wanted to accommodate in their new home. On their list was a sunroom, a private master suite, vaulted living room, and of course maximizing the living space on a small lot: 7,800square foot lot (less than ¼ acre).
Jim Hagerty, REEF VP and lead designer, sketched some ideas and shared some thoughts on plans they may want to consider. Then he got busy.
Today, a beautiful Cape Cod Friday, Jim and Joyce will return to meet with REEF, and make some design decisions. I'm sure they'll be pleased with progresson their home design: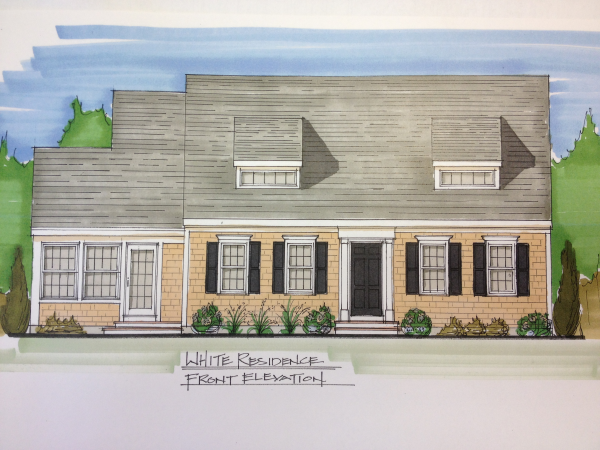 Whether you have an older Cape Cod home, or you're looking for your piece of Cape Cod,give us a call, come for a visit. You won't be dissapointed.
Thousands of homes, and a BBB A+ rating for almost 30 years.