Top Five Cape Cod Kitchen Renovation
Must-Haves
If you have a kitchen remodeling project in your future and are looking to get the most out of your new space..., we have five features you won't want to exclude from your home renovation. Compiled by a team of expert home remodeling contractors in Raleigh, NC, our Top Five list is sure to send chefs of all abilities into a joyous tizzy thinking about these sizzling kitchen remodeling must-haves.
Must-Have #5 – Undercounter Sink
A kitchen remodeling upgrade that has come to be expected with most home remodeling projects these days. Undercounter sinks come standard with most natrual stone (granite) and engineered stome (quartz)countertops. Though integrated sinks in solid surface products like Corian and cultured marble are used often, they don't hold quite the same interest with buyers when it comes to a remodeling upgrade.
Kitchen Remodeling

Must-Have #4 – French Door Refrigerator


Appliances always compete with upgraded countertops, as the most appealing part of a kitchen remodeling project, and of course, the refrigerator is the King Pin. As the appliance that will be used the most frequently and by the most people, the refrigerator must be functional and flawless to win your renovation a home remodeling award. A fridge can easily lure or deter potential buyers, and something about seeing those shiny side-by-side handles covering an expansive and easy-to-access chiller seems to call for extra dollars from buyers. A home improvement upgrade that doesn't even need a kitchen renovation project to be implemented, French Door refrigerators are an easy and must-have upgrade that simply cannot be excluded if you are undertaking a kitchen remodel.
Kitchen Remodeling Must-Have #3 – Custom Tile Backsplash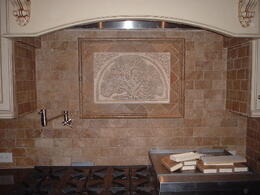 Whether it's natural stone, colorful or decorative patterns, your kitchen backsplash is a blank canvas that offers an opportunity for you to flex your artistic muscles and bring color, life and remodeling design to your space. Don't let the opportunity to introduce interest to your kitchen remodeling project pass you by by overlooking your backsplash; instead, get creative and bring life to the most functional space in the house! Showing attention to this artful area will grab buyers' interest and is sure to wow your guests…and you won't get the most out of your kitchen remodeling project from buyers if you exclude an upgraded tile backsplash from your list.

Kitchen

Remodeling

Must-Have #2 – A Free-Standing Island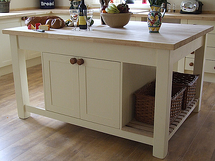 Adding a free-standing island not only brings functional work and eating space to your project; it also means you've got a roomy kitchen that can accommodate a large fixture, which is a second great reason for potential buyers to love your kitchen. If you've ever turned on HGTV and watched shows featuring the best of kitchen remodeling projects, you're sure to notice the award-winning remodels all include free standing islands (complete with pendant lighting & often a built-in cooktop…see above and note how our list has come full circle). It will offer additional storage and workspace, give the kids a comfortable and casual spot to pull up and enjoy their snacks, and help define your kitchen area if you're lucky enough to have an open floor plan.
Kitchen Remodeling Must-Have #1 – Quartz Countertops
Natural Stone Countertops are a popular choice of material when remodeling. Now, the latest and definitely greatest product on the market is engineered Quartz, which incorporates natural material with manmade products and results in the strongest and most durable countertop material on the market. With more variation in a slab than Corian but less than most granite products, engineered Quartz is a clean, contemporary and easy-to-look-at product that is winning over kitchen remodelers across the country. It is far less fragile than granite and won't chip or fleck, and won't scratch, stain or scar the way Corian or other solid surface countertops will. It's practically indestructible and, for hearty cooks everywhere, is the remodeling material of choice.
adapted from GreyHouse Inc. http://www.greyhouseinc.com/news/1/24/