Intererest rates have been at historic lows. Where do they go from here? Probably not down. This article talks about the Boston market, but the parallels are clear: Buy Now or Buy Less Later
By Scott Van Voorhis, a Boston.com correspondent. January 18, 2016
If you are house hunting in the Boston area, you know all too well about sky-high prices.
But as we head into 2016, you may also finding yourself grappling with higher mortgage rates when it comes time to crunch the numbers on how much house you can afford.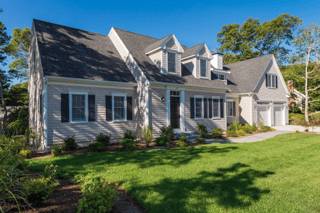 The average interest rate on a 30-year fixed mortgage is expected to hit 4.5 percent by the end of the year as the Federal Reserve slowly but steadily raises its funds rate to as much as 1.25 percent.
That represents a modest but still significant increase given that mortgage rates are now hovering at 3.9 percent.
The increase isn't enough to drive home buyers out of the market. But it nevertheless means an added cost burden, especially in pricey markets like Greater Boston, said Greg McBride, chief financial analyst for Bankrate.com.
"People's budgets are stretched to begin with and they don't have a whole lot of savings," McBride said.
For a buyer looking to take out a $500,000 mortgage, borrowing is likely to be measurably cheaper at the start of 2016 than it will be early next year.
The mortgage rate jump to 4.5 percent by year-end—forecast by Bankrate's McBride—could push monthly payments to $2,553. That's compared to $2,415 now based on the current, 3.9 percent rate.
That's a difference of $138 a month.
By contrast, buyers who took out a $500,000 mortgage three years ago, back in February, 2013 when the average rate hit 3.5 percent, its lowest point in decades, would have done even better.
Based on a 3.5 percent rate, the monthly payment would have been $2,245, or $308 lower than the same $500,000 mortgage with a 4.5 percent rate.
That's a different of nearly $3,700 a year.
With rates rising, some home buyers may have to rethink how much house they can afford and possibly refocus on something more affordable, Bankrate's McBride said.
But he believes overall sales activity will remain robust given the economy has been picking up.
"They may just have to look at a different place to buy," McBride said.